CLC foam concrete block-making machine with pump prices
2022-12-30 17:29:27
After years of experience in manufacturing foam concrete equipment, and research by various technical engineers, CLC foam concrete block-making machine with a pump has been developed, and the production capacity of this machine can reach 40 meters per hour. It fills the gap between small production capacity and low efficiency of domestic foam concrete equipment. It has become the largest foam concrete production facility with the largest stand-alone production capacity in China.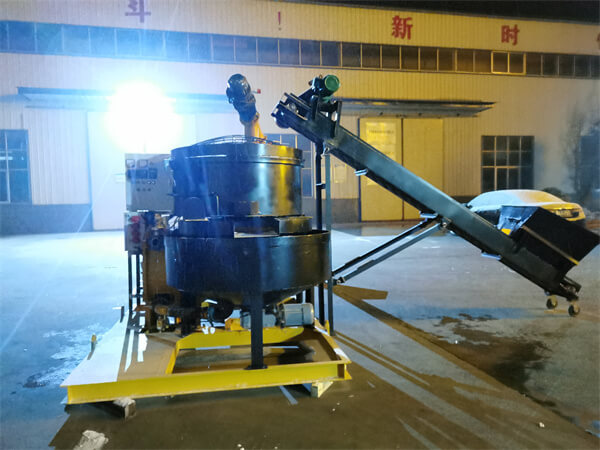 CLC foam concrete block-making machine with pump is specially designed for producing foam concrete and uses cement, sand, fly ash, powder, etc. as raw materials to produce foam concrete. CLC foam concrete block-making machine with pump can be used for high-rise building roof insulation projects, floor heating projects, and large-scale trench filling projects, and can also be used for foam concrete wall block production.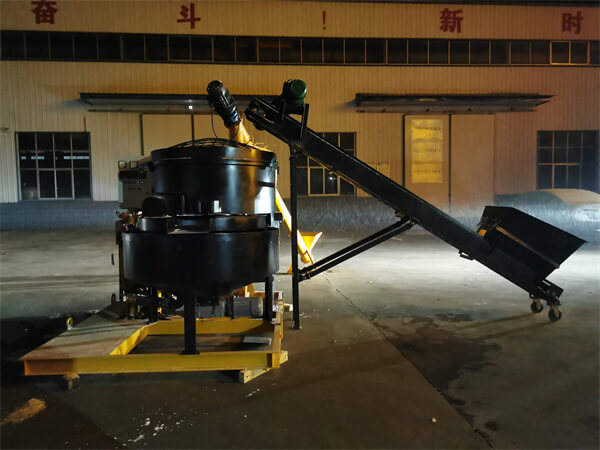 CLC foam concrete block-making machine with pump characteristics:
This is the ultra-lightweight all-in-one foaming machine that integrates feeding, foaming, and agitation and is downsized.
This machine is ideal equipment for cement foaming convenience and high efficiency. Small size, easy to move by 6 people on-site, easy to use, low failure rate, lightweight, can be loaded and unloaded by manual forklift, saving time, effort, and cost.
CLC foam concrete block-making machine with pump adopts the most advanced high-pressure air foaming technology and the principle of jet secondary air bubbles, it has a simple and compact structure and is the smallest and most efficient foaming equipment.
It adopts hydraulic power, which is stronger and meets the needs of high-rise structures.
The performance is stable, and the unique double-cycle hydraulic cooling system design ensures efficient operation of the power system.
Perfect hub control system, easy to operate, easy to learn, easy to understand, and easy to use.
Self-sufficient, high precision, high degree of automation, accurate product weight control.
Military technology, fuselage centralized fuselage design ensures high-intensity continuous operation.
Unique bubble and mixing system, no harm to bubbles.
This machine adopts high-pressure foaming technology with excellent foaming performance, uniform quality, not easy to break, and precise (the foaming volume can be precisely controlled in mg)
The shell is made of high-strength high-strength steel plate, 280oC high-temperature baking paint, and has a long service life.
This machine saves production costs and improves economic benefits. Compared with similar products, you can save 50-100kg of cement per cubic meter.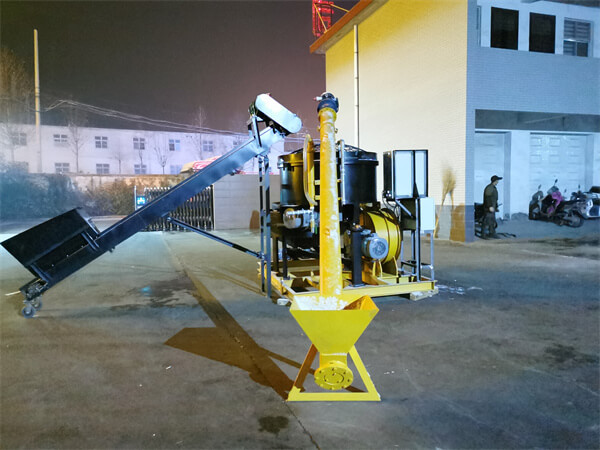 CLC foam concrete block-making machine with pump application:
Floor/roof casting.
Sporadic home improvement work.
Insulation work for small and medium roofs.
Fill with insulating mortar.
Processing prefabricated insulation blocks and core materials.
Injection of frame walls and house construction.
Prefabricated fire door core.
Backfilling subways and mines.
Prefab of refractory materials.
Wall panels and walls are filled with foam concrete.
Foam concrete insulation sporadic projects.
Injection molding of small crafts.
If you are interested, please contact us for the CLC foam concrete block-making machine with pump prices. Email:sales@wodetec.com