Factory direct sale good quality peristaltic hose pump
2023-01-03 17:14:21
Peristaltic hose pumps, also called peristaltic pumps, work on the same principle as the peristaltic system of the human digestive system. Factory direct sale good quality peristaltic hose pump mainly consists of a pump casing, rotor, roller, idler, extruded hose, and driving device. The extruded hose has a U-shape inside the pump chamber, and the hose deforms when the rotor rotates the roller. After the drum rotates, the deformed hose recovers due to its elasticity. Therefore, a negative pressure is generated in the hose, the slurry is sucked in and discharged from the outlet by the pressure of the roller, finally forming slurry pumping.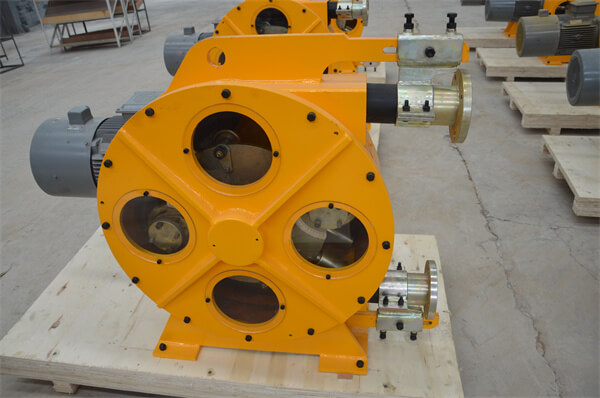 Factory direct sale good quality peristaltic hose pumps are widely used in the chemical industry, paper making, printing and dyeing, food, construction engineering, and other industrial projects. Only the extruded hoses are usually in contact with the material and different extruded hoses can be interchanged depending on the characteristics of the material being pumped.
Factory direct sale good quality peristaltic hose pumps have some great features compared to other types of pumps, such as:
No seals, no valves.
self-priming;
Just replace the hose.
idling without damage;
There is no contact between the product and the mechanical parts.
Easy maintenance and low cost.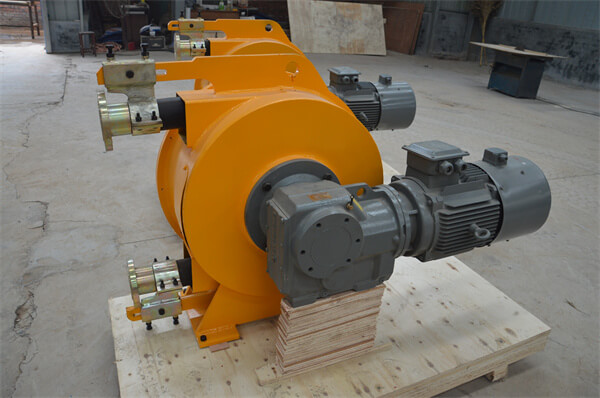 As a  peristaltic hose pump manufacturer, we can provide customers with natural rubber hoses, nitrile hoses, EPDM hoses, food-grade hoses, and Trelleborg hoses in France for different projects. In China, we are the designated hose pump supplier of China Railway Engineering Equipment Group Co., Ltd., which is mainly used for TBM to pump bentonite in urban subway projects. At the same time, we have provided peristaltic hose pump heads to American customers, Mexico, Russia, Jordan, Bangladesh, etc. to give our customers better feedback.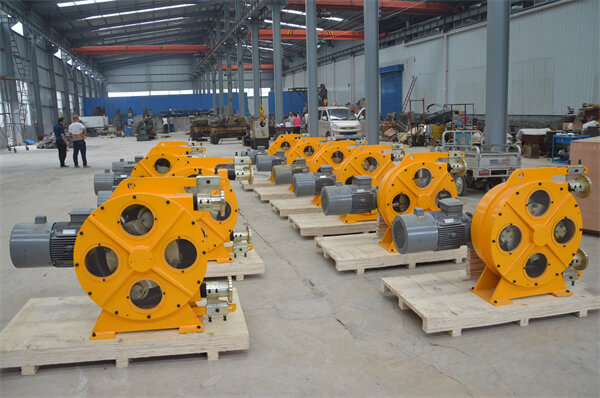 If you need a good quality peristaltic hose pump, please let us know your required output capacity and working pressure. If you tell us the voltage of your area, we can customize the motor with the voltage suitable for you. More details about the peristaltic hose pump, please contact us!Email:sales@wodetec.com