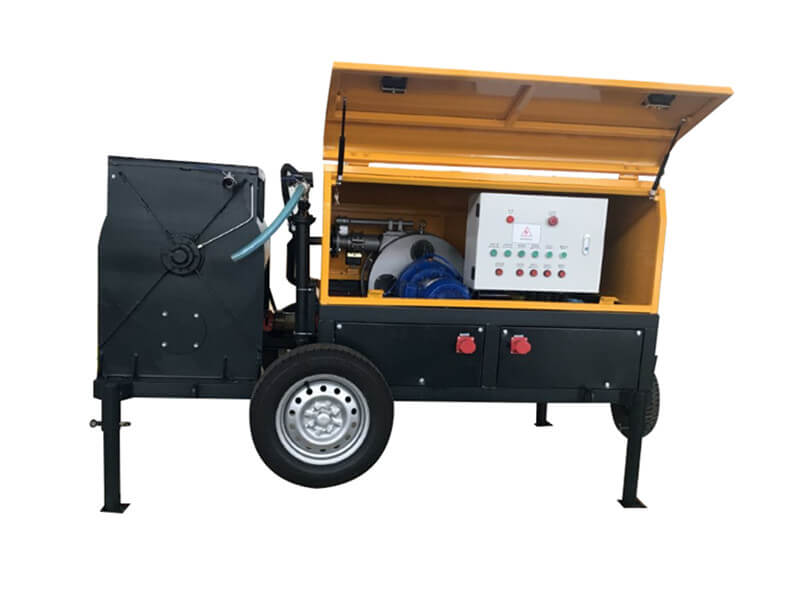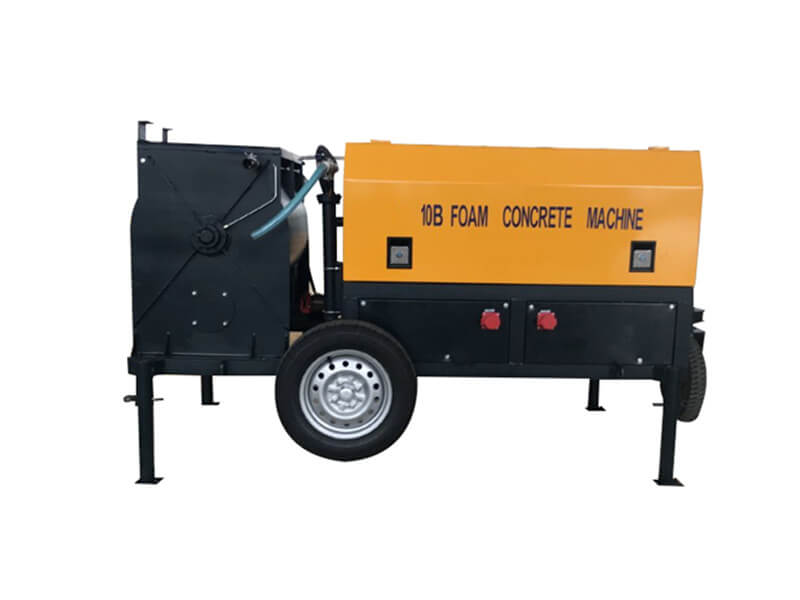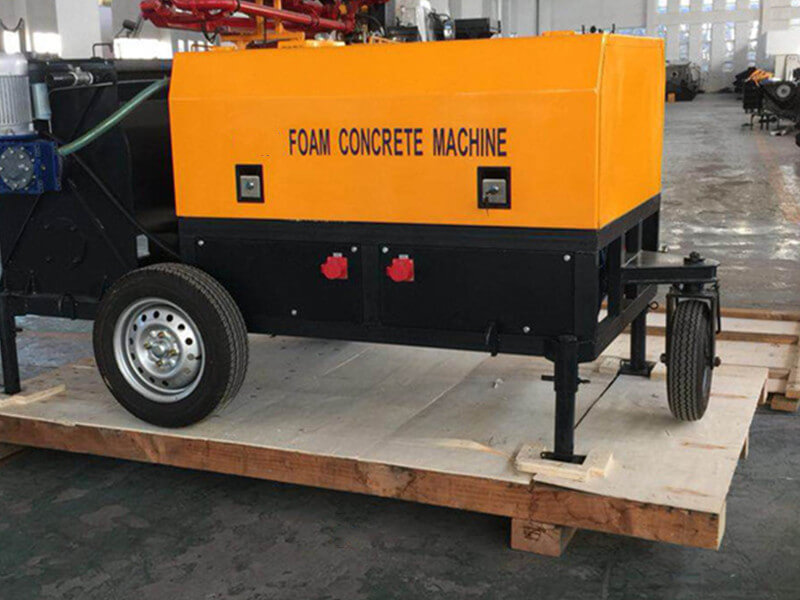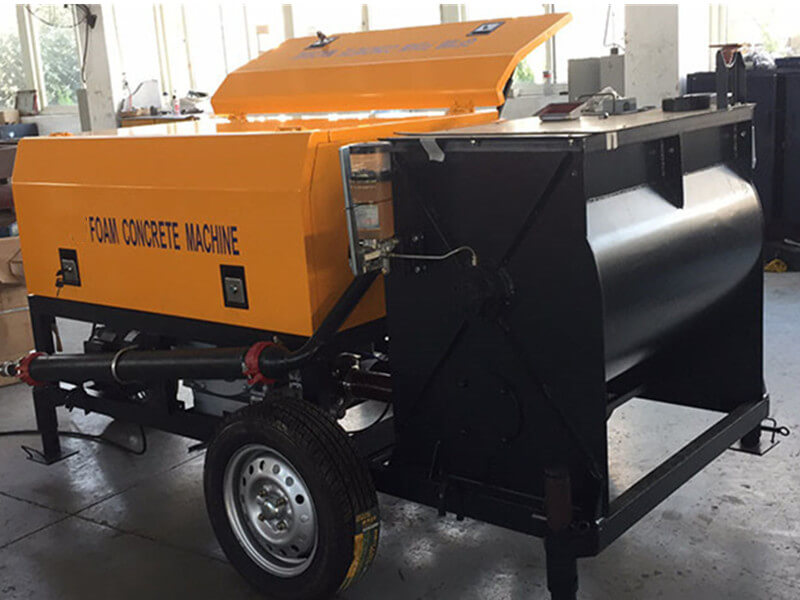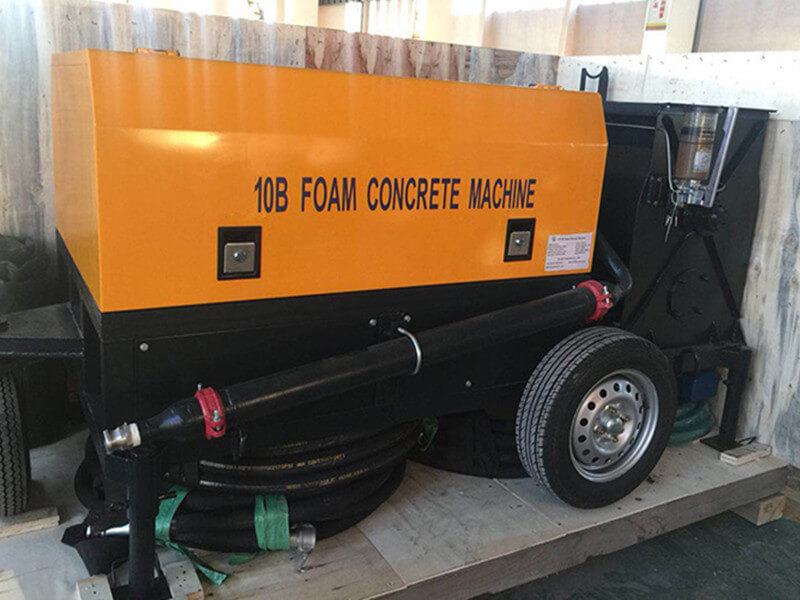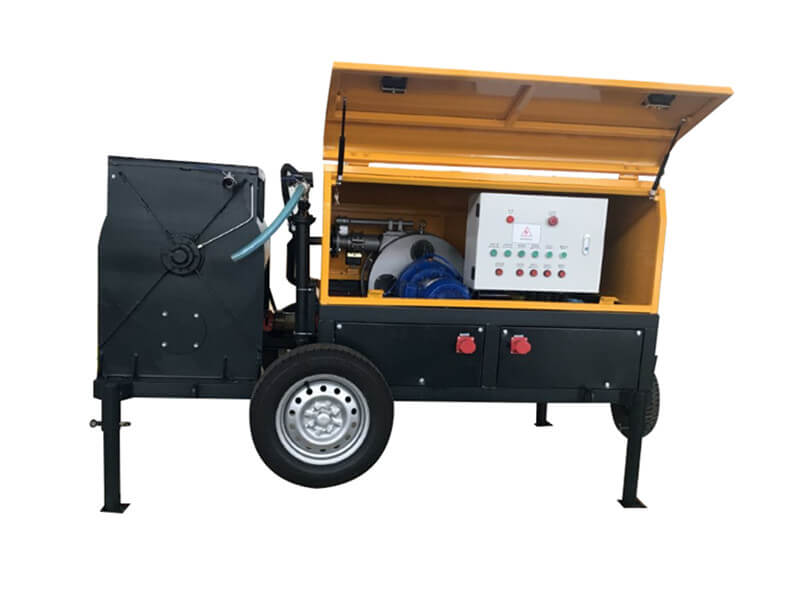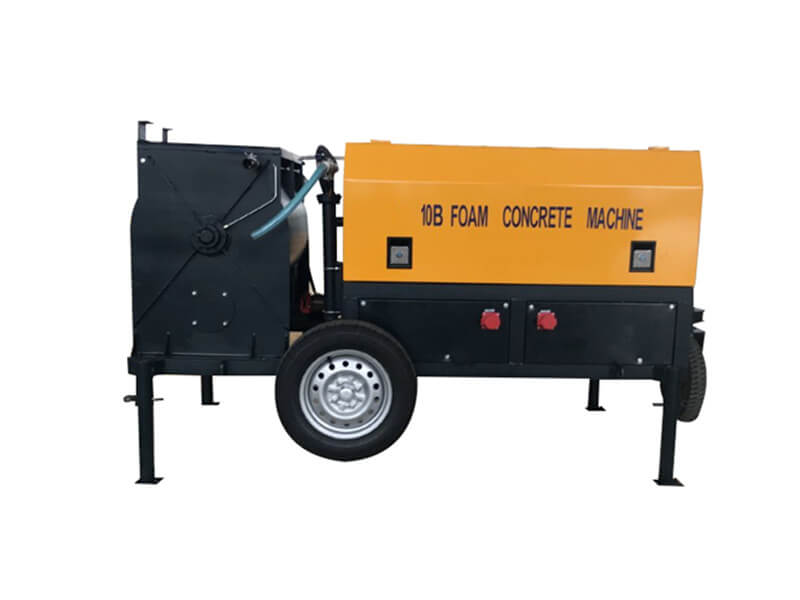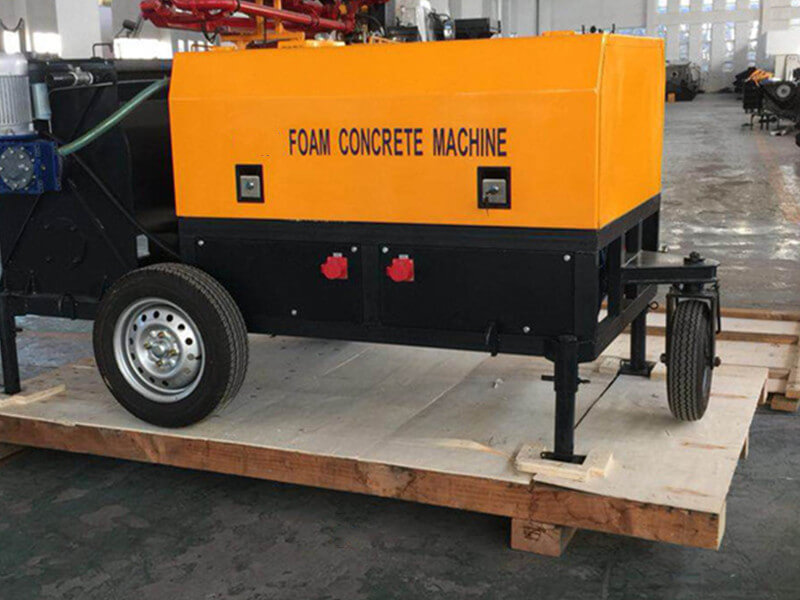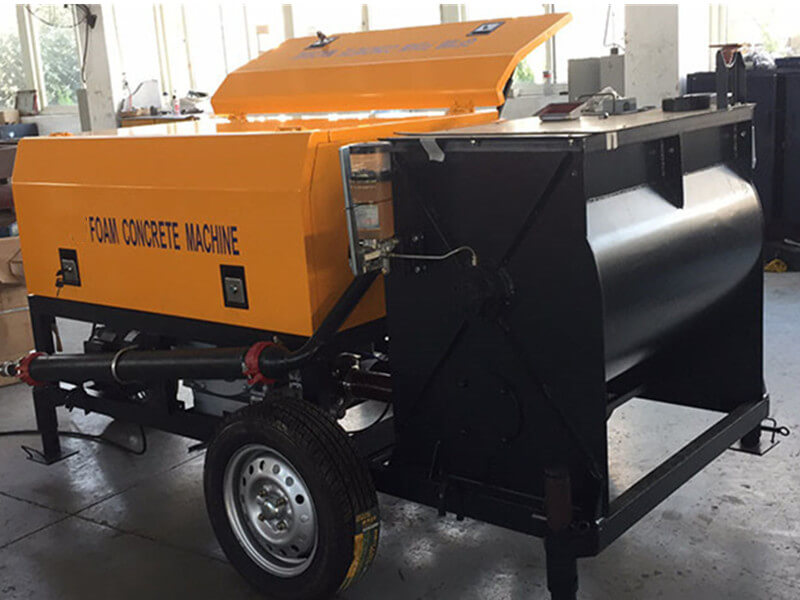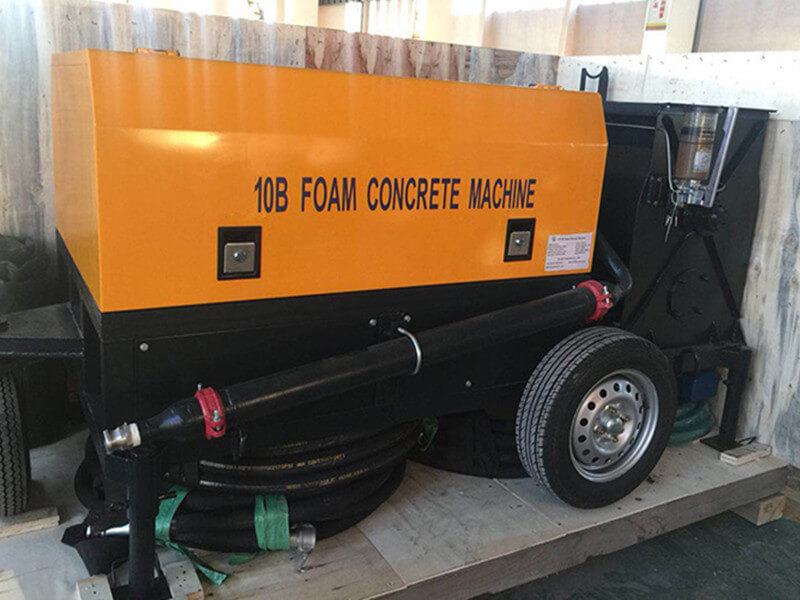 WF10B Foam concrete block mixer with pump machine price
Description:
WF10B Foam concrete block mixer with pump machine concrete put is 10 cubic meters. Foam concrete block mixer with pump machine is small, easy to move, capable of pumping and foaming, and is easy to use. Single-phase power supply can be used as power supply, voltage is 380V or 220V, power is moderate, convenient for homework, rural house construction and building renovation.
Features
1. Double full hydraulic drive system to ensure high output pressure for high rise buildings.
2. Control the proportion of different ingredients, easily adjust the density of foam cement.
3. High quality wear-resistant parts, long life and after-sales service guarantee.
4. Air cooling system does not depend on external water.
5. Equipped with wheels,easy to operate.
6. Can be used as a cement foamer.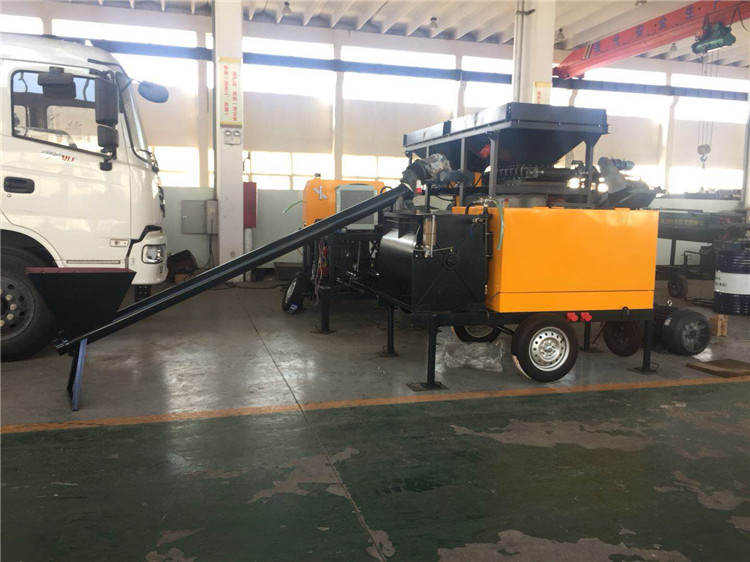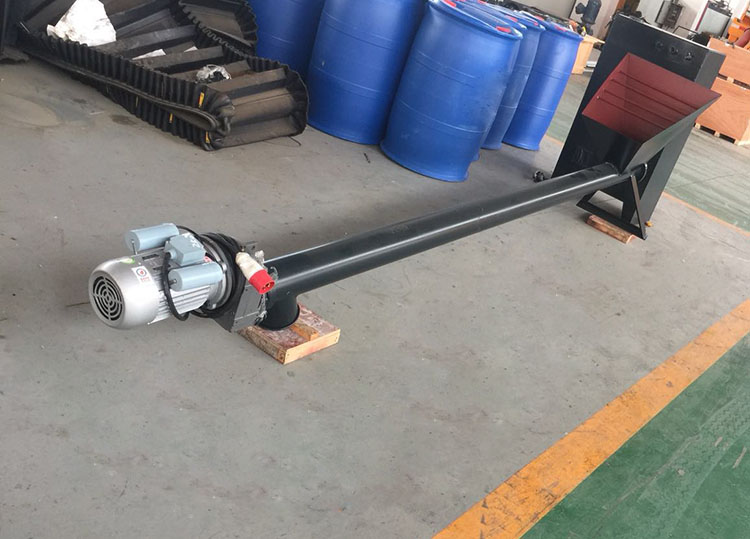 Technical Paremeter
| | |
| --- | --- |
| Model   | WF10B |
| Max. theoretical concrete put(m³/h) | 10 |
| Motor power(kw) | 13.2 |
| Theoretical vertical conveying height(m) | 40 |
| Theoretical level transmission distance(m) | 300 |
| Mixing tank capacity (L) | 350 |
| Filling height (mm) | 1000 |
| Total weight (kg) | 1000 |
| Over dimension(mm) | 2390*1490*1440 |
Application
1. Overall structure of multi-layer floor heating;
2. Large area roof insulation work;
3. Pour free formwork wall construction;
4. Processing prefabricated insulation profiles;
5. Mining waste such as large-capacity walls and lightweight cavities.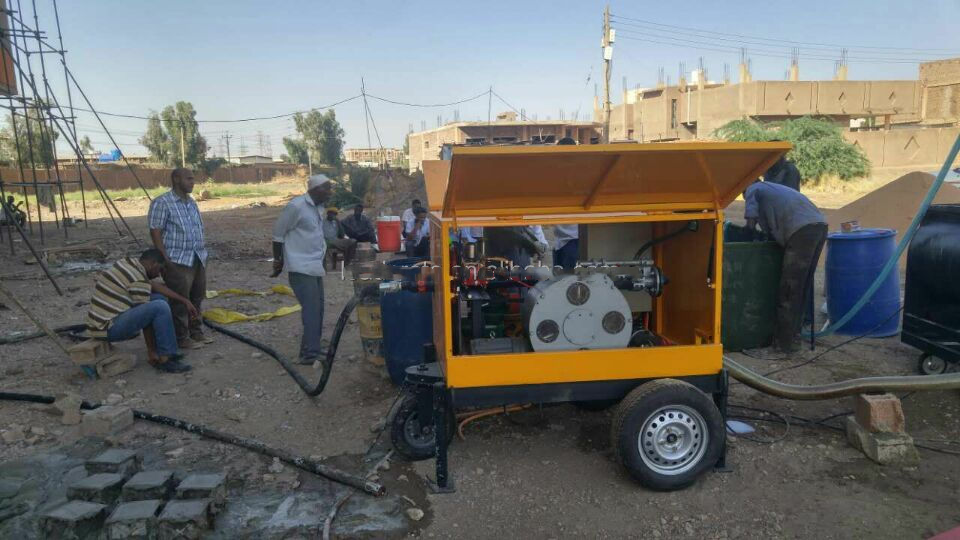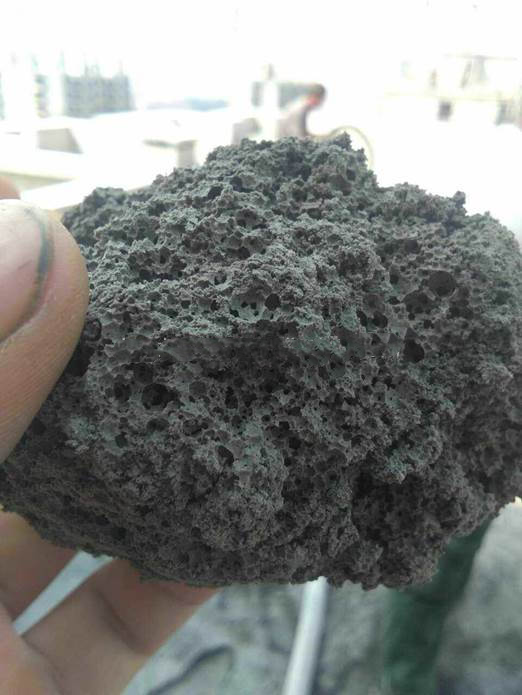 INQUIRY
Zhengzhou Wode Heavy Industry Co., Ltd.
INQUIRY
If you have any questions, feedback or comments, please fill out the form below and we will reply you back as soon as possible.