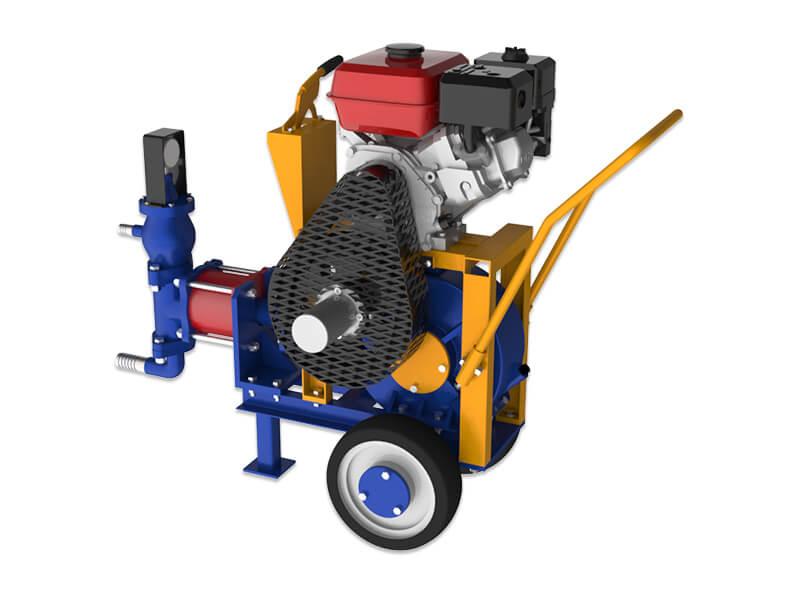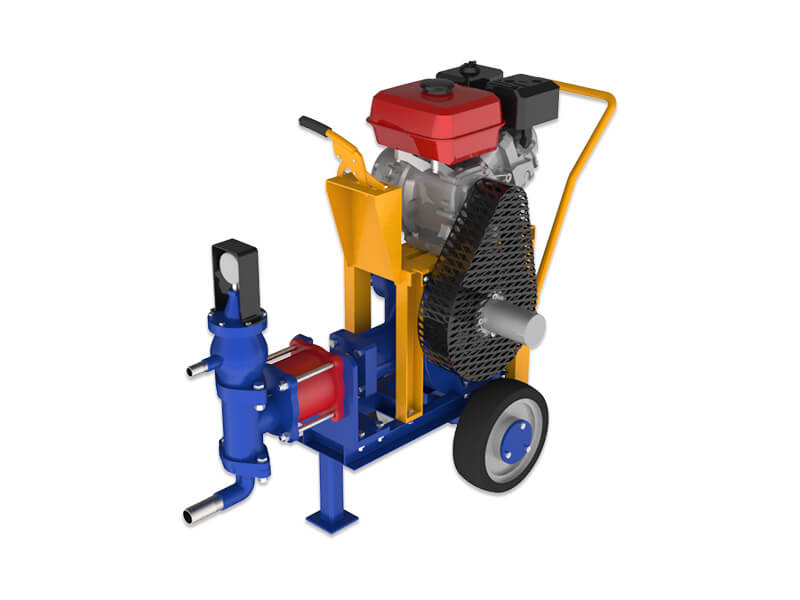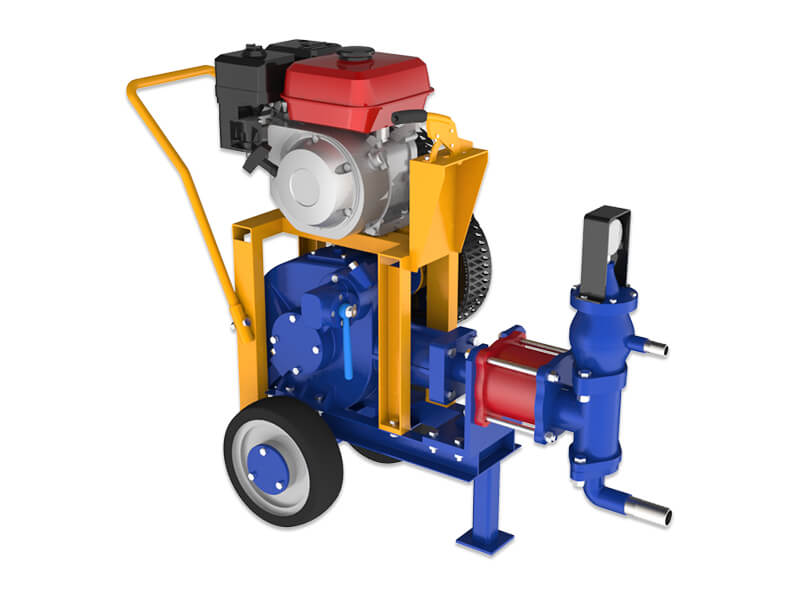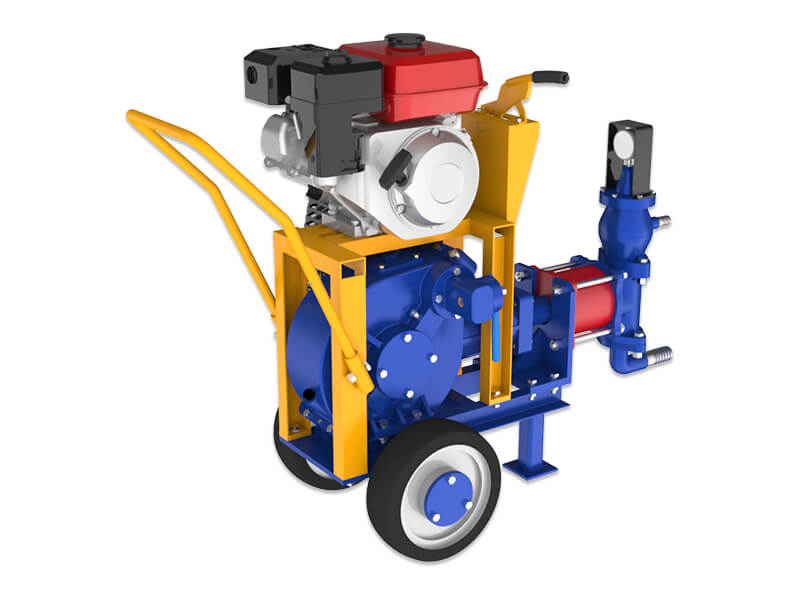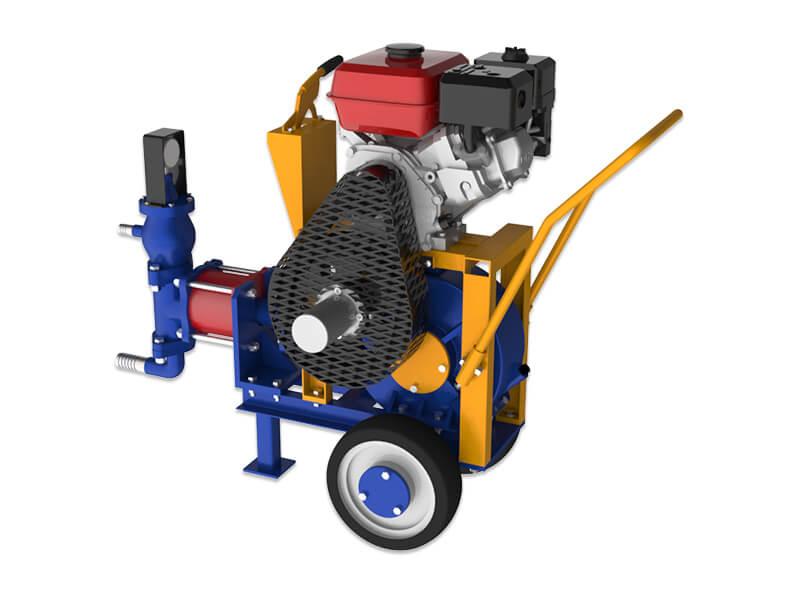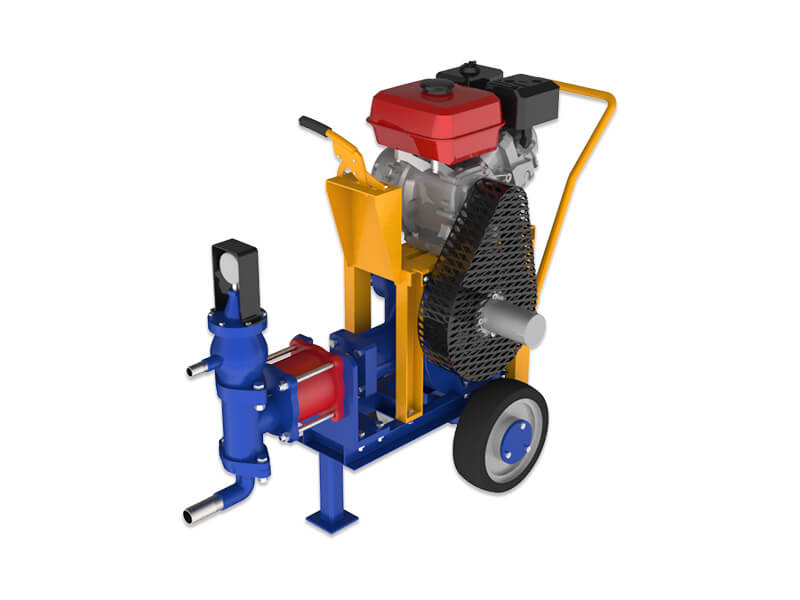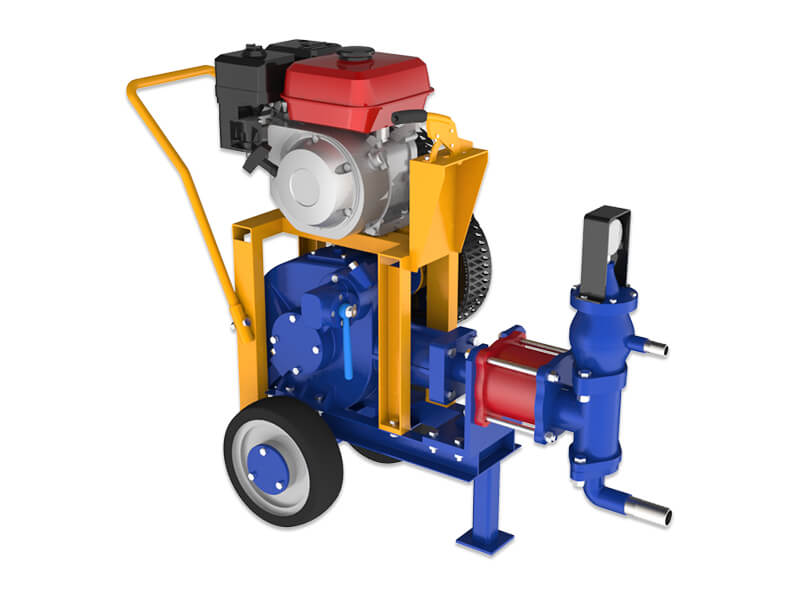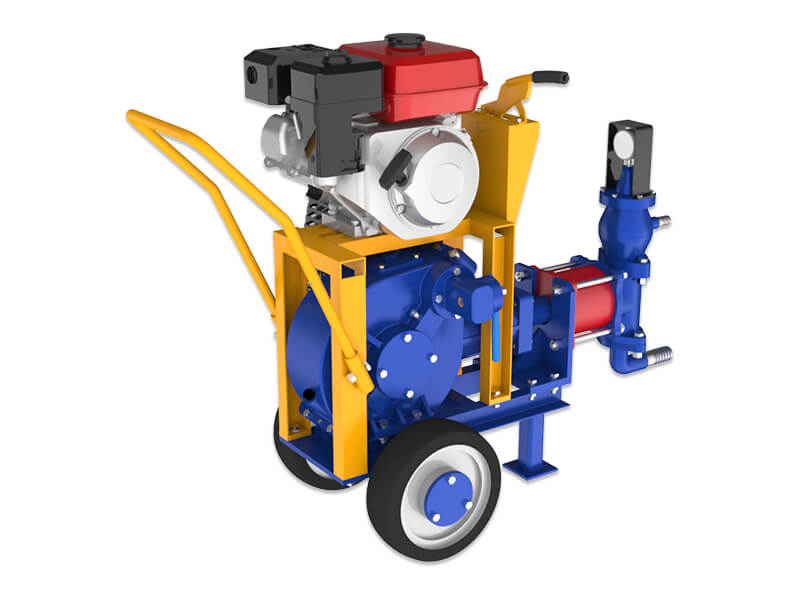 WGP25/15 Small type gasoline engine project cement injection grout pump for sale
Description:
WGP25/15 cement injection grout pump is small type gasoline engine grout pump. The piston is driven by the gasoline engine to produce reciprocating motion, and the cement slurry is sucked into the air chamber by the suction valve, and discharged through the pump cylinder.
FEATURES
1.Small size, light weight, easy to move;
2.Gasoline engine, don't need electric supply;
3.Simple structure, durable;
4.Grouting cement slurry and chemical slurry.
TECHNICAL PAREMETER
| | |
| --- | --- |
| Model | WGP25/15 |
| Output Capacity | 25L/min |
| Working Pressure | 15bar |
| Piston Diameter | 110mm |
| Piston Stroke | 42mm |
| Cycle | 90/time |
| Gasoline Engine Power | 4.8Kw |
| Outlet Diameter | 25/32mm |
| Inlet Diameter | 19/25mm |
| Weight | 120Kg |
| Dimension | 1135x525x890mm |
APPLICATION
WGP25/15 small cement injection grout pump is mainly used for bridges, houses small areas of seepage prevention, leakage prevention, plugging and repair;  tunnels, mines, highways and other area without electric power supply etc.
INQUIRY
Zhengzhou Wode Heavy Industry Co., Ltd.
INQUIRY
If you have any questions, feedback or comments, please fill out the form below and we will reply you back as soon as possible.