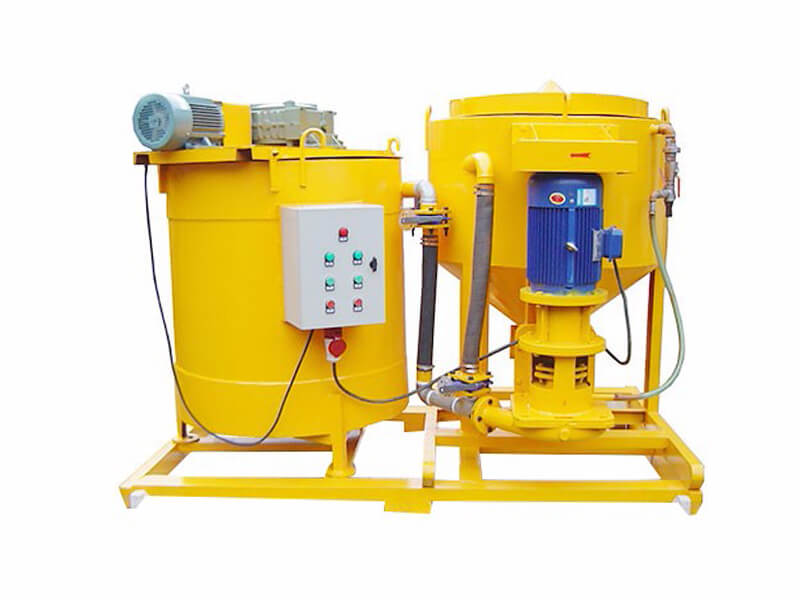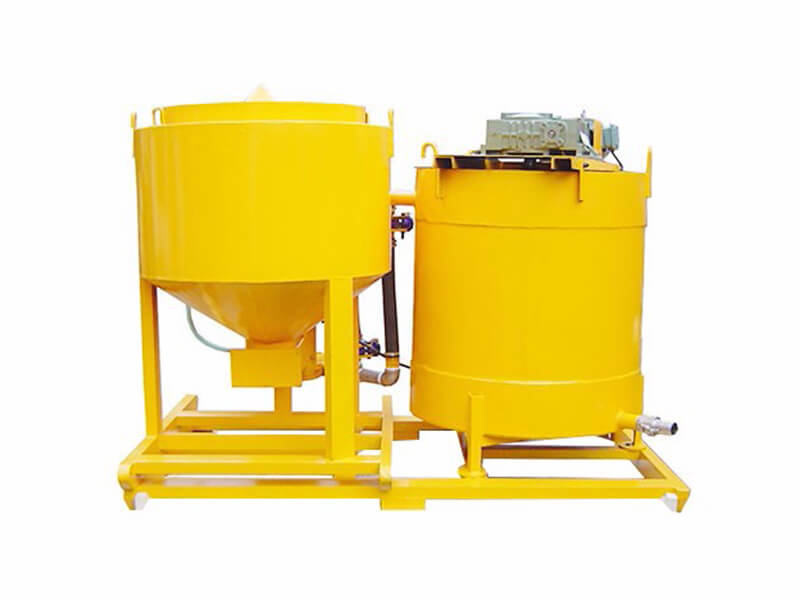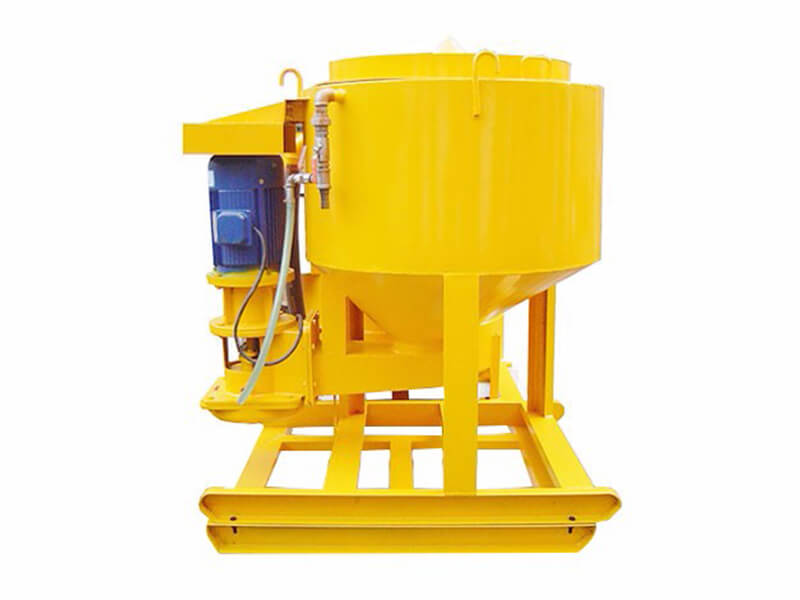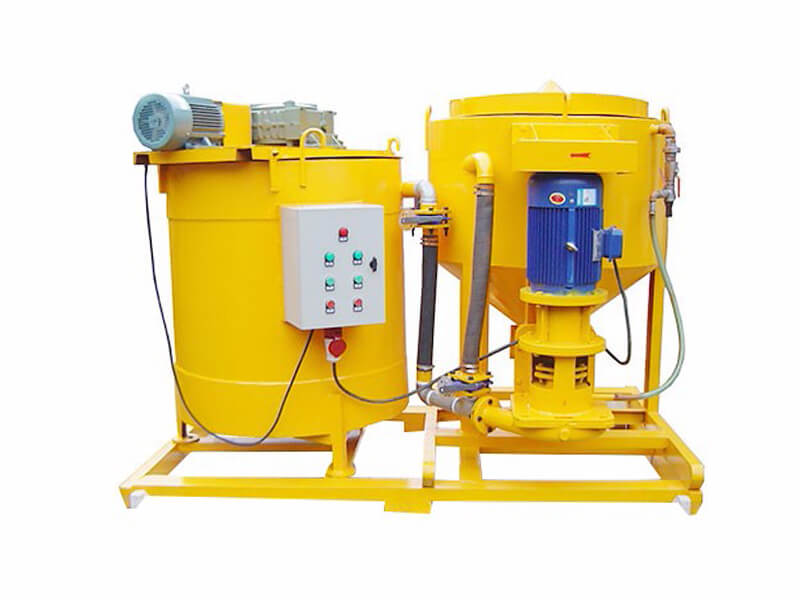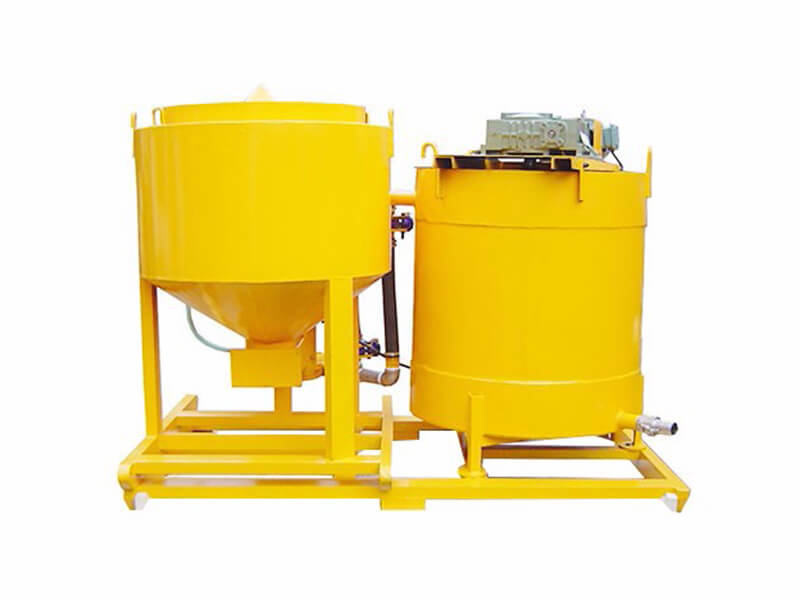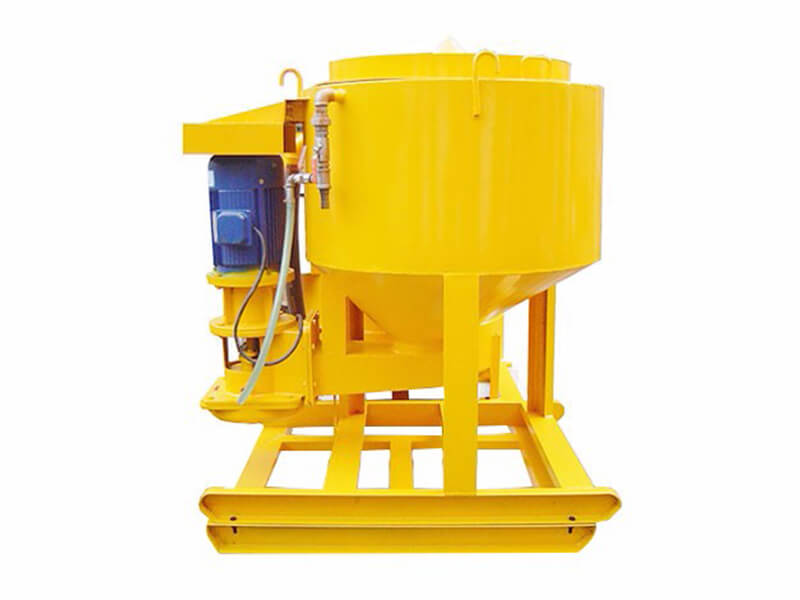 WMA400-700 Cement Mixer And Agitaor
Description:
WMA400-700 grout mixer and agitator is a combination of mixer and agitator. It is a skid mounted, colloidal grout unit. This system is designed to provide a continuous mixing operation.
High shear high speed colloidal grout mixer ensures fast mixing. The agitating holding tank has a vertical shaft with horizontal blades that are in constant contact with the material to maintain a thoroughly mixed grout. The mixing work can continuously be done. All components are easily accessible for operating, cleaning and maintenance
Features
1. High speed high shear mixer, mixing time is 3min.
2. Simple structure
3. Easy to use and maintain
4. Fast mix water, cement and additive
Technical Paremeter
400L MIXER

Rated capacity

400 liter

Acceptable W/C ratio

≥0.5:1

Mixing time

3 min

Power

7.5kW

Weight

400kg

Overall Dimension

1500*1100*1500mm
700L AGITATOR

Rated capacity

700 liter

Rated Rev.

35rpm

Power

1.5kW

Weight

200kg

Overall Dimension

1300*1200*1350mm
INQUIRY
Zhengzhou Wode Heavy Industry Co., Ltd.
INQUIRY
If you have any questions, feedback or comments, please fill out the form below and we will reply you back as soon as possible.