Lightweight foaming concrete machine with pump for sale
2022-11-10 17:38:53
Lightweight foaming concrete machine with pump for sale is a new type of brick making machine that is widely used at present. Compared to traditional cement bricks, foam bricks are lighter and stronger. It is also a new type of energy-saving insulation material.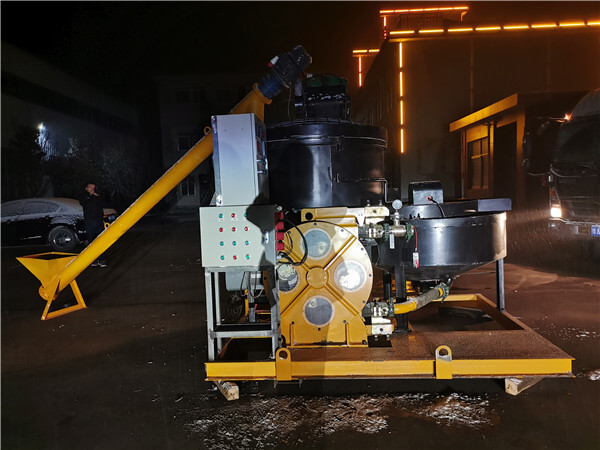 Lightweight foaming concrete machine with pump for sale can produce various specifications of cement foam board, cement foam brick and exterior wall insulation. It is also suitable for thermal insulation, moisture-proof, water, heating, oil pipelines, low-temperature refrigeration and cold storage section insulation, and can also be used for filling tunnels, internal voids in mines, etc.
Operation process: first put the foaming agent into the foaming machine to foam, mix with cement, add water and stir evenly, then pour into the new type of material.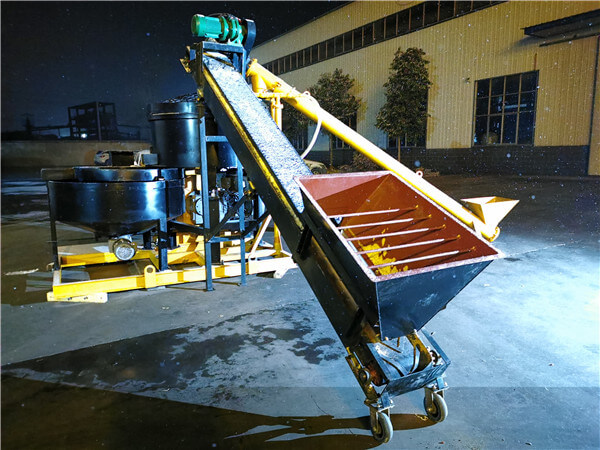 In addition, we have developed new products. WFC1000-H foam  foaming concrete machine consists of a mixer, foam generator and hose pump, equipped with screw feeder, belt conveyor and submersible pump. The foaming concrete machine with pump for sale is equipped with load cells and an automatic batching system, the weight of each batch can be set to achieve automatic feeding and complete mixing.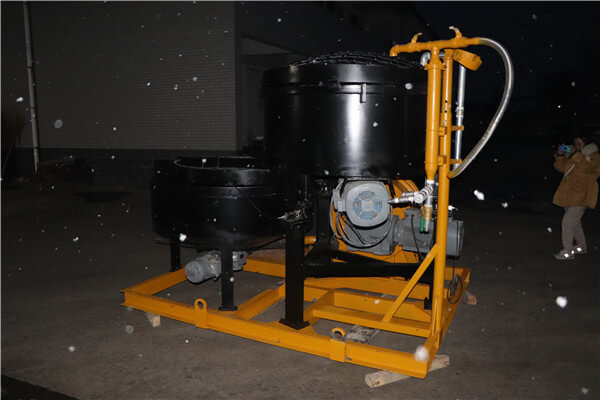 This process is fully controlled by an automated weighing system. After completing the preparatory work, press the automatic button to start the automatic work. The mixer will start mixing. Sand, cement, water, and foaming agent are added in order and mixed quickly when the set weight is reached. When the mixture is evenly mixed, open the discharge door. The mixture flows down a screen under the mixer. The mixer is equipped with low-speed mixing blades. When the mixture is completely gone, close the door and continue mixing the next batch. At the same time, the hose pump is started to pump the foam concrete mixture to the site.
This foaming concrete machine with a pump for sale is equipped with a pump system and a hose pump is also one of our main products. GH series hose pumps have an adjustment point, convenient for users to adjust the hose gap and control the flow. Also, the adjustment points are bolted to the hose pump and will not come loose during use.
1.Outer layer of natural rubber
2.Nylon reinforcement
3.Lining material can be selected from various chemical-resistant rubbers
Wodetec is a manufacturer specializing in the research, development, production and sales of foaming concrete machine with pump for sale. We also have foaming agents and foam concrete pumps. We are currently developing a wide range of products with different models. maximum. Output is 5-40m3/h. Power, output, pressure, and voltage are customizable options.