High quality concrete peristaltic hose pump for sale
2022-09-27 18:29:04
Wodetec is a leading high-quality concrete peristaltic hose pump manufacturer in China and the only manufacturer in China with ISO 9001:2008, SGS and CE certificates. Our concrete peristaltic hose pumps for sale are exported to South Africa, the USA, Canada, India, Malaysia, Pakistan, South Korea, Bahrain and Nepal. The export value is as high as USD2000,000.00. We are an industrial hose pump manufacturer for over 10 years.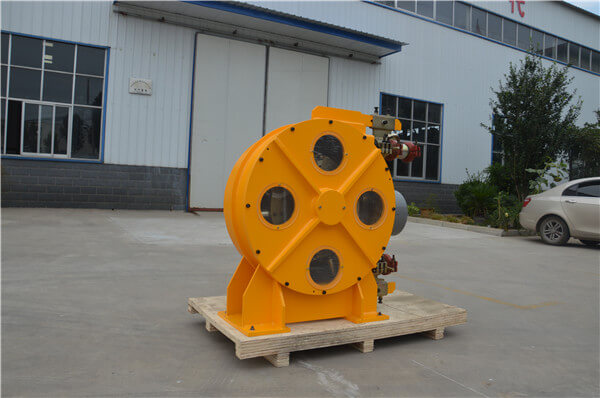 High-quality concrete peristaltic hose pump for sale is mainly composed of a pump chamber, rotor, roller, idler, extruded tube, and driving device. The extruded hose in the pump chamber is U-shaped and deforms when the rotor rotates the drum. After rotating the drum, the deformed hose will be restored due to its elasticity. Therefore, a negative pressure is created in the hose, the mud is sucked in and expelled through the outlet by the pressing of the rollers, finally forming a pressure transport of the mud.
High-quality concrete peristaltic hose pump for sale characteristic:
♦ No seals or valves.
♦ Self-priming by simply changing the tube.
♦ Dry run, no damage, reversible.
◆There is no contact with machine parts.
♦ Ability to pump products with solid parts inside.
♦ Easy maintenance, low cost, short downtime.
High-quality concrete peristaltic hose pump for sale also can transport gases, liquids, solids, and impurities when treating sewage to ensure a steady consumption of solid and liquid gases. It stands out for its excellent functionality and unique planning. The successful use and excellent feedback in the field of wastewater treatment.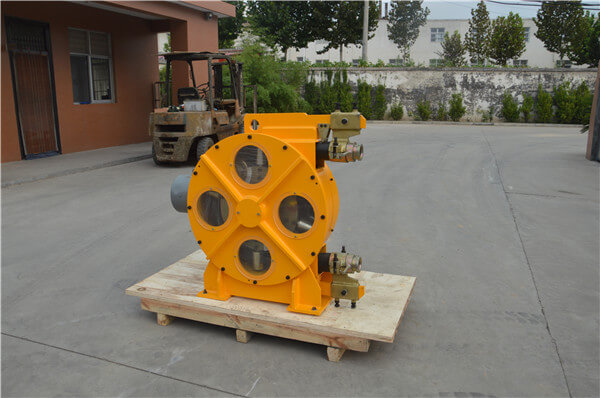 We have now developed full series of products with tens of models, working pressure from 0.6-3 Mpa, output from 0.01-50m3/h, NR, NBR and EPDM squeeze hoses are available options for customization.
LH series industrial hose pump (squeeze pump) consists mainly of pump house, rotor, idle, squeeze tube and driving unit, The squeeze hose is U-shape in pump house, when rotor drives roller to rotate, the hose is deformed. After the roller rotates, the deformed hose recover by its elasticity.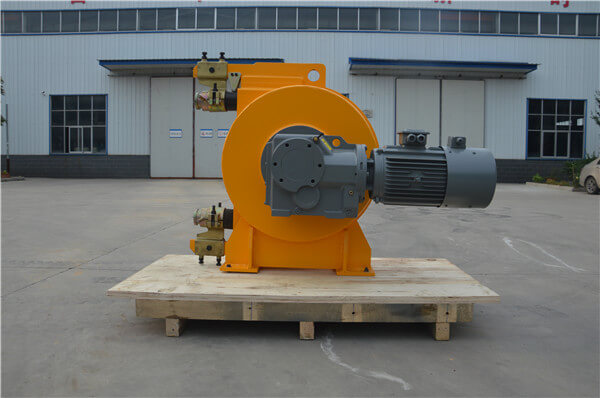 Thus the negative pressure in this hose is generated, sucking slurries, and discharging through thee outlet under roller's push, finally forms pressure conveying of slurries.
In building construction, more widely used for pumping foam concrete, lightweight form concrete, mortar, cement slurry and refractory materials.
If you have any questions, please contact us, we can also customize concrete peristaltic hose pump for sale according to your needs.