High-pressure cement grouting injection pump machine
2022-03-21 17:45:42
High-pressure cement grouting injection pump machine are an important part of the grout structure. The performance and quality of cement grouting injection pump machine plays a decisive role in the safety, quality, and efficiency of grout projects. Manufactured by Gaodetec as a supplier of cement grout pumps, cement grout pumps have low energy consumption, low vibration, low noise, small size, high efficiency, stable and reliable performance, convenient pressure and flow control, and long. It has the advantage of useful life.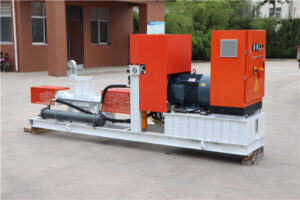 As a supplier of cement grout pumps, our cement grouting injection pump machine has the following features:
Environmental protection: excellent mechanical performance, no noise, no pollution.
Portable: Compact, lightweight, easy to carry and operate.
High efficiency: With advanced technology, time-saving, labor-saving, high efficiency, you can reach the working pressure of 0-50Mpa in seconds.
Safety: Reliable technology, reasonable structure, safe use.
Continuous pressure: Continuous high pressure allows agents to effectively block micro gap and capillary filling in concrete structures.
Non-destructive structure: Attach the grout nozzle directly to the concrete crack of the grout without choosing grooves or pipes so as not to damage the structure.
Leakage blockage: In case of leaks in various gaps, honeycomb leaks, groundwater spouts, water can be carried directly to the grout to prevent leaks. Grout can be effectively injected into deep cracks.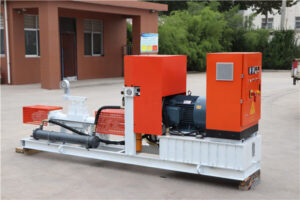 A wide range of supporting materials can be used, including polyurethane, epoxy, acrylic, and other non-granular low viscosity slurry materials.
Multi-functional: one machine for multiple purposes, leak plugging grout, consolidation grout, crack reinforcement grout.
Durability: With a maximum pressure of 50Mpa, cement grout pump parts will not deform. Easy maintenance, easy maintenance, durable, easy to clean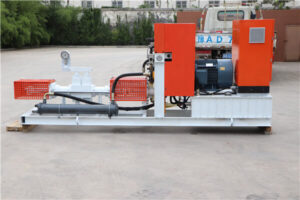 Application of high-pressure cement grouting injection pump machine;
Clogs and sealing of cracks, expansion joints, construction joints, structural joints in various buildings, and underground concrete projects.
Clogged and reinforced excavated wall leaks for geological excavation projects.
Grout of reservoir dam body for reservoir and hydropower projects, prevention of leakage blockage and penetration of water tunnel cracks, prevention of penetration of dam concrete crack reinforcement.
Subways, tunnels, culverts, sewage treatment ponds, cracks in concrete leak with water and stop leaks.
Basements, underground parking lots, underground passages, concrete cracks, water leaks.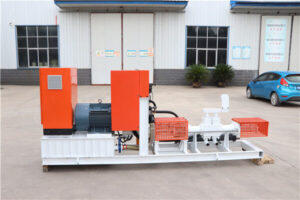 The efficiency of grout work is very important. Construction costs can only be reduced by improving the efficiency of cement grout pumps. As a cement grouting injection pump machine supplier, we can give you the following advice:
Make sure the grout pipeline is unblocked. Only unblocked pipelines can transport the slurry smoothly and improve efficiency.
Change the speed of the grout pump. The faster the speed, the higher the natural efficiency.
Install the adjusting valve on the outlet pipe of the grout pump and open the valve as wide as possible.
Change the outer diameter of the impeller. The larger the outer diameter of the impeller, the higher the suction efficiency and the higher the efficiency of natural injection.
More details about the high-pressure cement grouting injection pump machine, please contact us!Email:sales@wodetec.com