Grout injection plant for foundation reinforcement
2022-09-13 18:32:06
Grout injection plant for foundation reinforcement  is a mixer-grouting group, equipped with the squeeze-type hose pump, the mixing tank, the agitator tank and frame. It is applied for the mixing and pumping of the cement  slurry or similar slurries.Grout injection plant for foundation reinforcement suitable for stirring and pumping cement slurries or similar slurries.
When working, water and cement are added into the mixing tank in a certain proportion, and the materials are evenly mixed in a high-speed continuous flow under the action of the mixing pump. The mixed slurry is discharged into a storage tank through an updated operating valve and sucked into a hose pump. Slurry is continuously pumped using the same principle as the grout pump.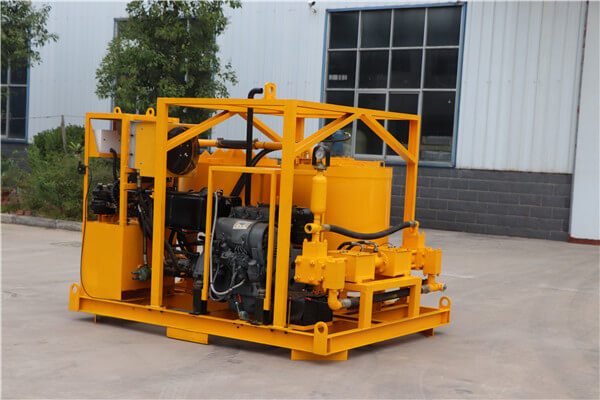 Grout injection plant for foundation reinforcement includes a capacity-matched grout mixer  agitator and pump, along with an agitated storage tank, to allow near-continuous operation once work is started.
Wodetec  is a leading grouting equipment supplier in China. Wodetec has dozens of grouting equipment supplies and can also provide customized grouting plant according to customer needs. Currently, also provide the electric grouting equipment and diesel engine driven grouting equipment.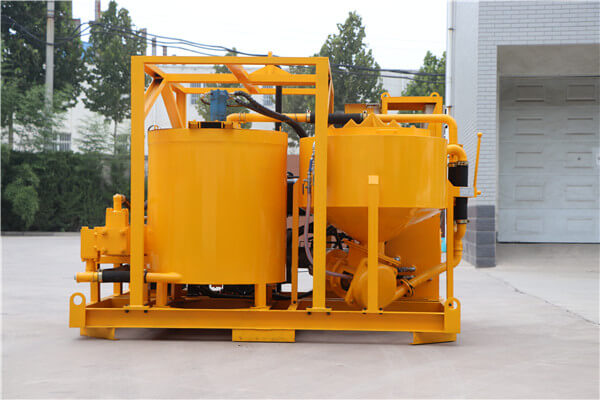 At the same time, we can also choose from single plunger pump, double plunger pump and plunger grout pump according to the different grout injection plant.
Features of grout injection plant for foundation reinforcement:
1.Vertical grout pump hydraulic reversal and hydraulic drive;
2.Grouting pressure and output are steplessly adjustable.
3.By using a square stirrer, the device becomes compact and small.
4.High speed and low speed are available via a rotary ball valve switch.
5.Equipped with a counter that records and displays the number of reciprocations of the grout pump.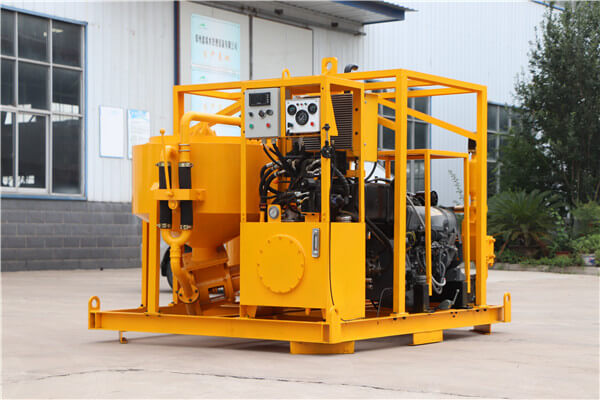 Grout injection plant for foundation reinforcement also used in above-ground and below-ground construction such as roads, railways, hydropower, buildings and mines. A high-speed grout mixer ensures fast and uniform mixing. Quickly mix water, cement and other media into a uniform slurry. The mixed slurry is then conveyed to a mixer. The grout pump injects from the mixing drum (storage tank). This ensures continuous mixing and grouting work. The grout pump is hydraulically driven. Injection pressure and displacement are steplessly adjustable. Small and easy to operate. It also takes up very little space.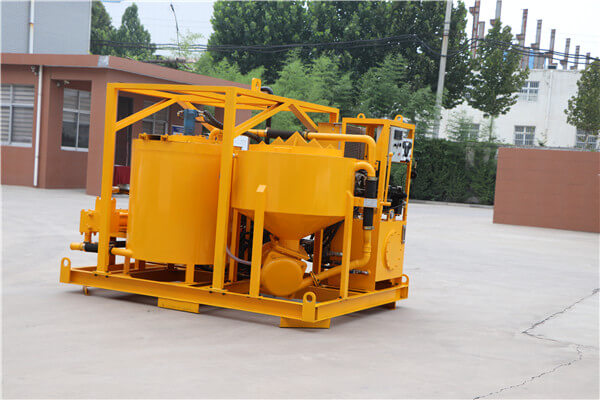 Many customers have said that it is "very easy to use", and online after-sales service is also substantial, so you can use it with confidence.
With years of experience, we have  own R&D and technical teams to support customers with further development and customized services. For grout plant for choosing, grout mixer capacity is from 200L to 800L, grout mixer capacity is from 300L to 1200L, grout pump flow rate is from 0 to 200L/min, pressure is from 0 to 100 bar.
If you have other needs, please contact us!Email:sales@wodetec.com