Foundation grouting cementing unit for sale
2022-12-07 17:43:23
Wodetec is a grouting cementing unit company with 10 years of manufacturing experience, main products include grout pumps, grout mixers, and grout pump stations. The foundation grouting cementing unit for sale sold has been exported to Saudi Arabia, India, Australia, Malaysia, and other countries, and has been well received by customers.
The foundation grouting cementing unit for sale consists of mixers, agitators, and grout pumps. When mixing cement, water, and other materials into the beater, the swirling of the beater quickly creates a uniform slurry, the evenly mixed slurry is stored in the mixing tank, and the grout pump is sucked out of the mixing tank. Slurry. Grouting work is realized with an agitation tank.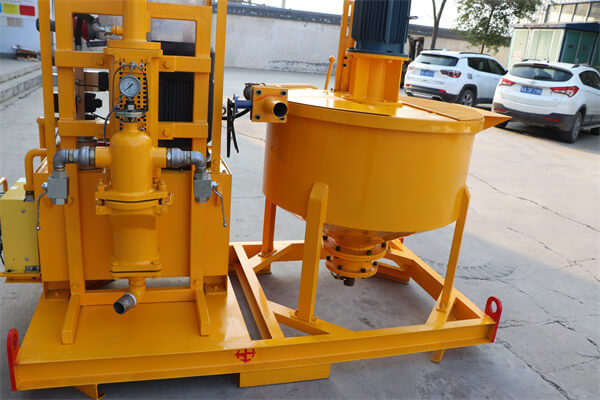 Foundation grouting cementing unit for sale has the characteristics of low energy consumption, high efficiency, and compact structure. During the grouting process, the grouting pump pressure can be adjusted to reduce unnecessary losses. The grouting method is mainly to inject mud into the rock or soil to increase the bearing capacity of the building area. The foundation grouting cementing unit for sale is used for grouting in mines, tunnels, bridge construction, and other projects to keep water out and fill joints for increased bearing capacity.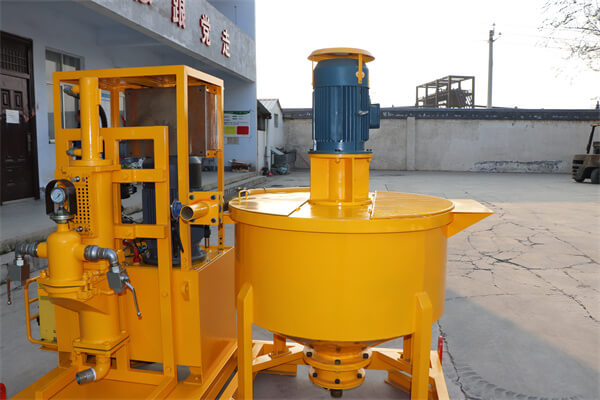 When using a foundation grouting cementing unit for sale, you should pay attention to the following issues:
1. When using the grout pump, pay attention to the suction and discharge of the grout pump, if it does not suck, check whether it is due to a leak in the grout pipe or a poor connection. After the grout pump is running, it should be cleaned to prevent mud from accumulating and affecting the next use.
2. Pay attention to the order of feeding when the beater is stirring the slurry. It should be water and cement. The amount of water requires a certain dose. Cement should be added slowly. Don't pour everything into the beater. To avoid the presence of uneven mixing.
3.Before using the foundation grouting cementing unit for sale, you must check the power supply. Long interruptions should be avoided during grouting, and equipment should be washed with water in case of sudden interruptions. If there is mortar cement left in the beater, the beater should be kept in working condition to prevent the cement mortar from settling.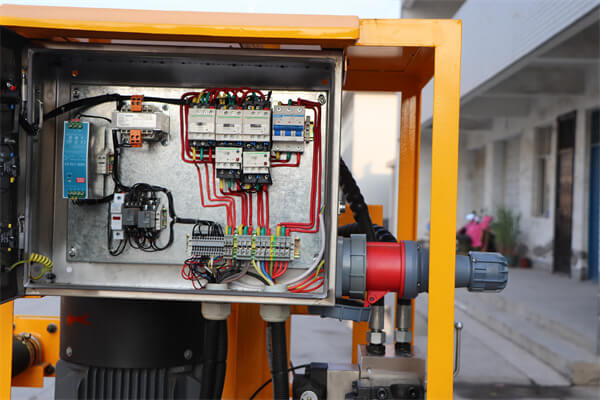 More details about the foundation grouting cementing unit for sale, please contact us! Email:sales@wodetec.com