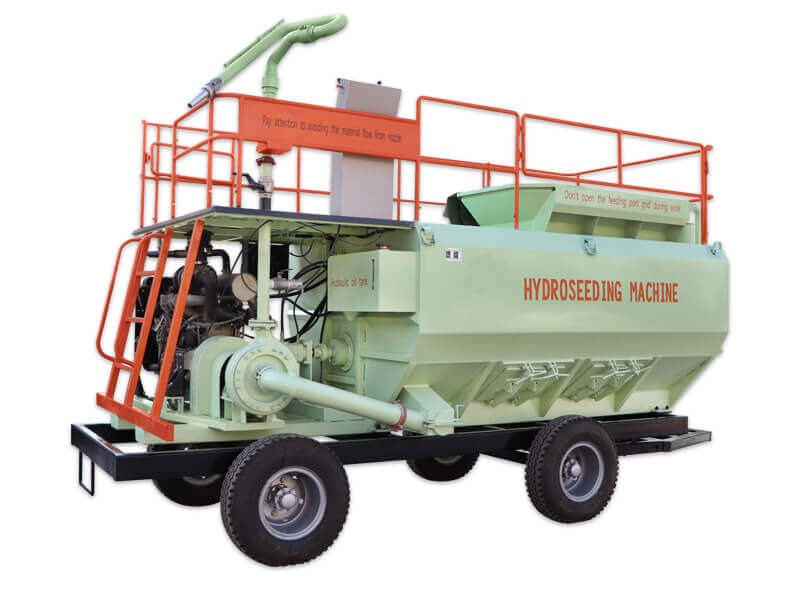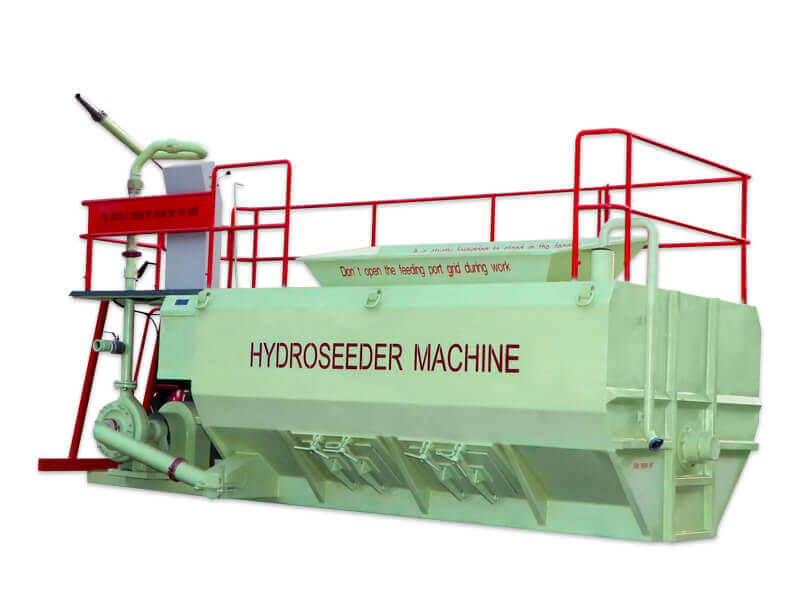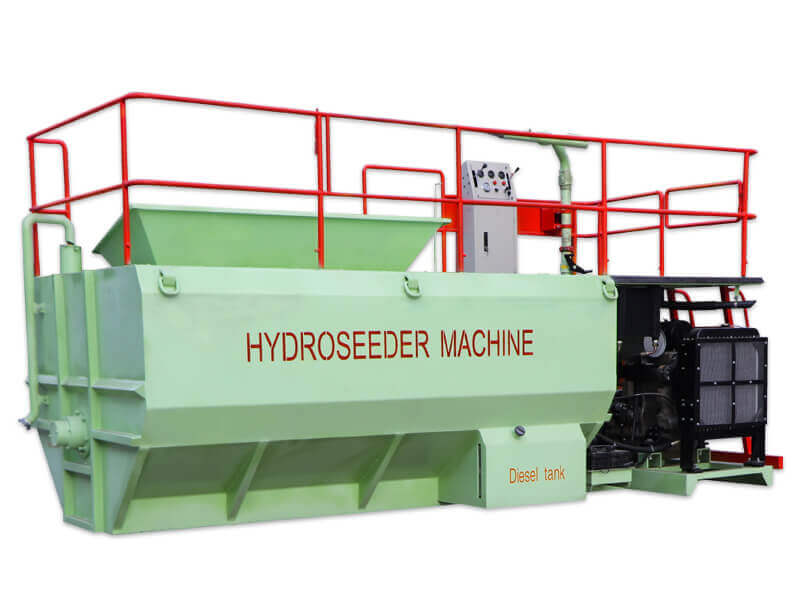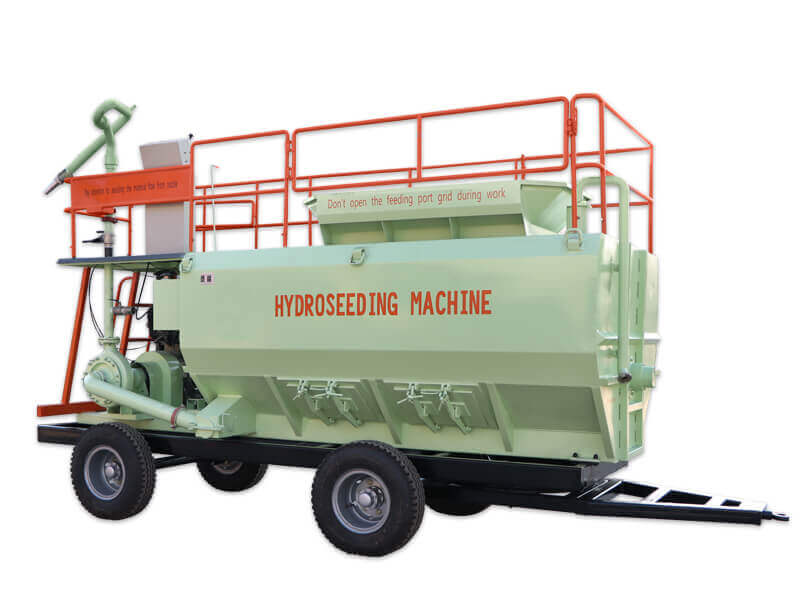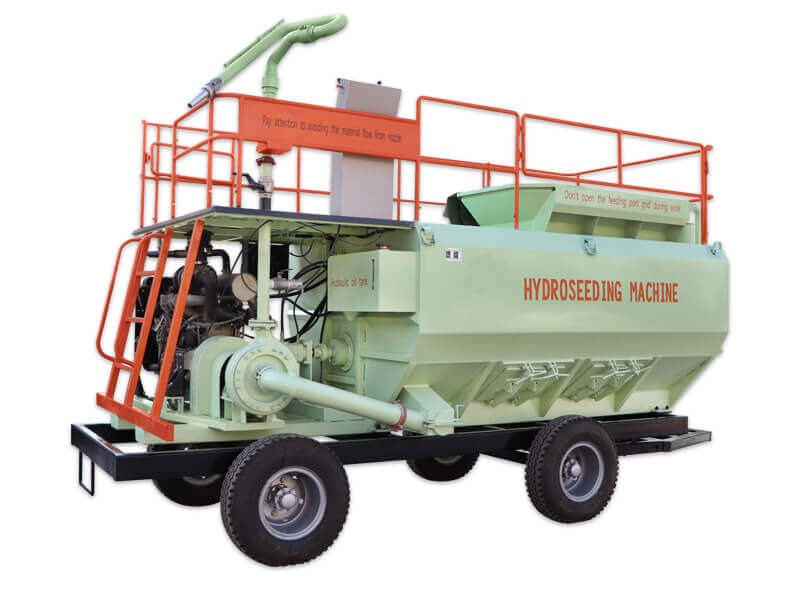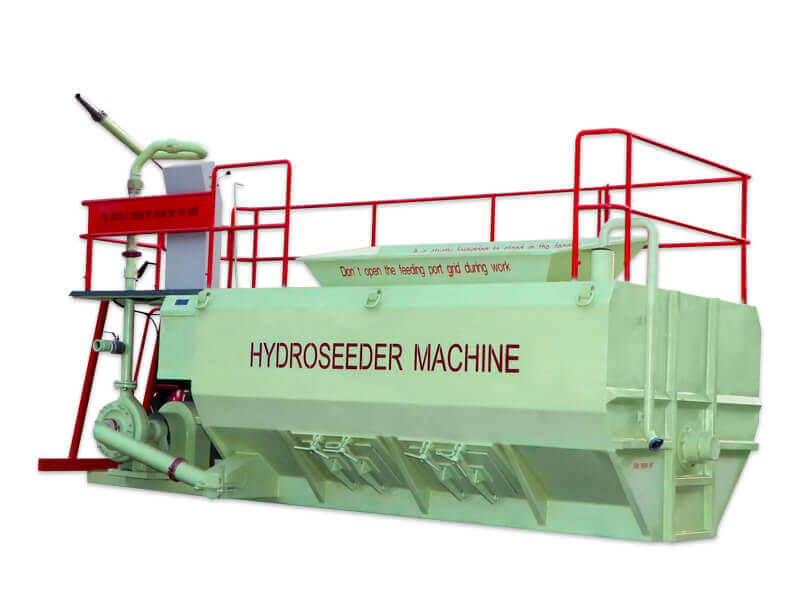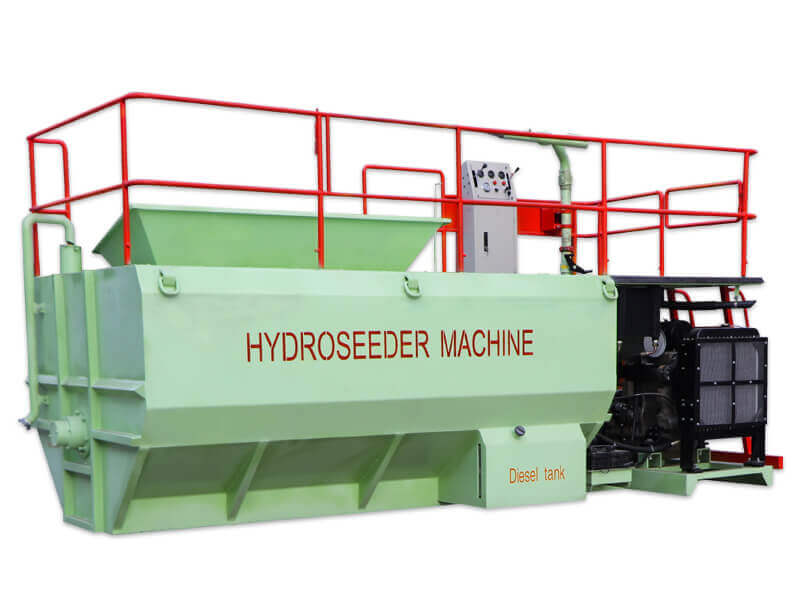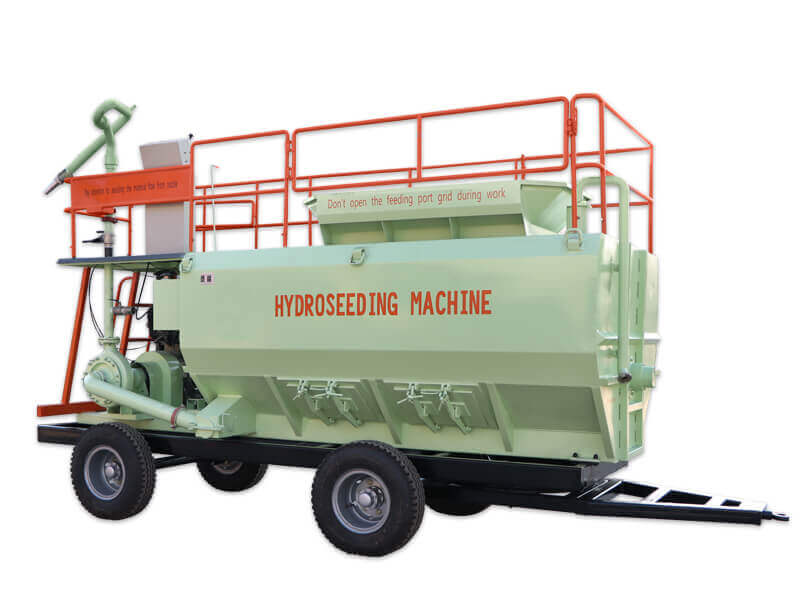 WHS0883 Hydro seeding machine for sale
Description:
WHS0883 Hydro seeding machine for sale has become an effective vegetation planting method in greening engineering, such as, highway and railway slope greening, mine greening, desert treatment, river embankment protection and large-scale green space reconstruction.
The process of rehydration and seeding involves mixing fiber mulches, fertilizer, water, seeds and lime (sometimes lime) in a water tank and applying them directly to the prepared ground using a spray hose. Once the lawn area is thoroughly sprayed, the moist fiber mules bond to the soil and provide a water layer for the seeds to protect them from sunlight, erosion and wind. Once the seeds start to germinate, the fiber mules gradually break down to provide nutrients to the soil. 
WHS0883 Hydro seeding machine is drived by motor, and high-efficient special pump, high carrying ability of material.And the hydroseeing machine can also custom-made as per your request.
Features
1. Wodetec is best hydroseeder manufacturer in China.
2. Factory directly supply hydroseeder.
3. WHS0883 Hydro seeding machine has beautiful appearance, compact structure, affordable for the majority of users.
4. With good integral mobility and complete supporting accessories.
5. Safe and convenient in operation.
6. Good after-sales service.
7. We have professional sales team and experienced workers.
8. Competitive price according to good raw material purchasing ability, and high work efficiency.
Technical Paremeter
Model

WHS0883

WHS0683

Power

83KW, China brand diesel engine, water-cooled

Tank Size

Liquid capacity: 8000L

Liquid capacity: 6000L

Working capacity: 7300L

Working capacity: 5500L

Pump

Centrifugal pump:5''x2.5'' (12.6X6.3cm),

80m³/h@10bar, 20mm solid clearance

Agitation

Mechanical agitator with helical paddle orientation and liquid recirculation

Rotating speed of mixer shaft

0-110rpm

Maximum  horizontal conveying distance

65m

Spraying guns type

Fixed standing gun

Height of fence

1100mm

Dimensions

5800x2150x2750mm

Weight

5000kg

4500kg

Options

Stainless steel material for whole unit

Hose Reel with hose

Remote control unit

Trailer
Application
WHS0883 Hydro seeder for sale is has wide usage, not only can be appiled in spraying planting for rice, grass, tress, flowers, seeds and other cropes, but also in irrigation, fertilize, pesticide spraying and other daily care, soil improvement work.
WHS0883 hydro seeding machine is the fastest, the most economical and the simplest way of establishing vegetation on bare soil surfaces to stabilize soil and prevent soil erosion.
This technology involves the use of hydraulic machines in planting permanent vegetation for dust control, slope protection, grassing or stolonizing, re-vegetation and erosion prevention.
INQUIRY
Zhengzhou Wode Heavy Industry Co., Ltd.
INQUIRY
If you have any questions, feedback or comments, please fill out the form below and we will reply you back as soon as possible.