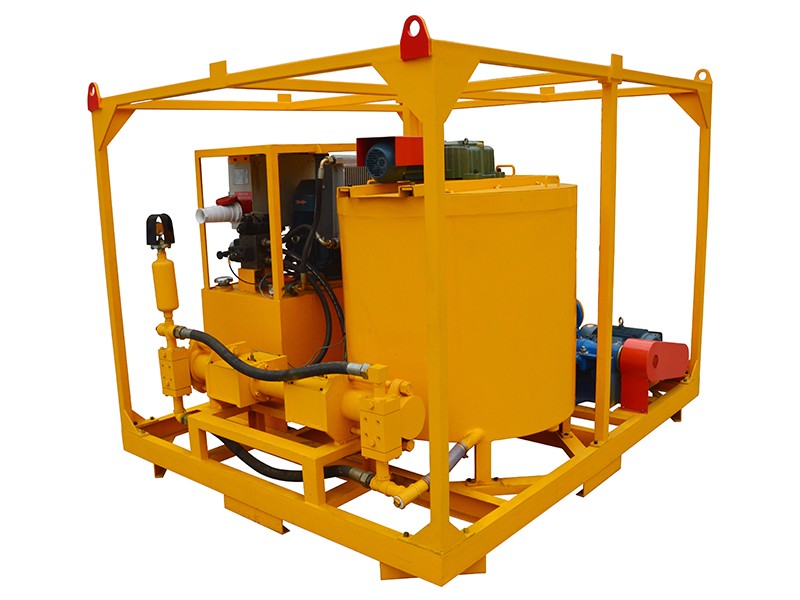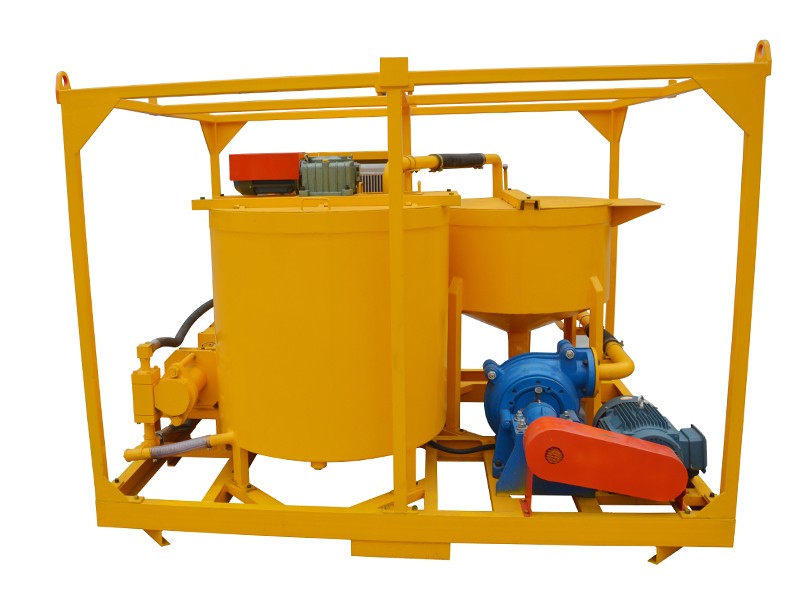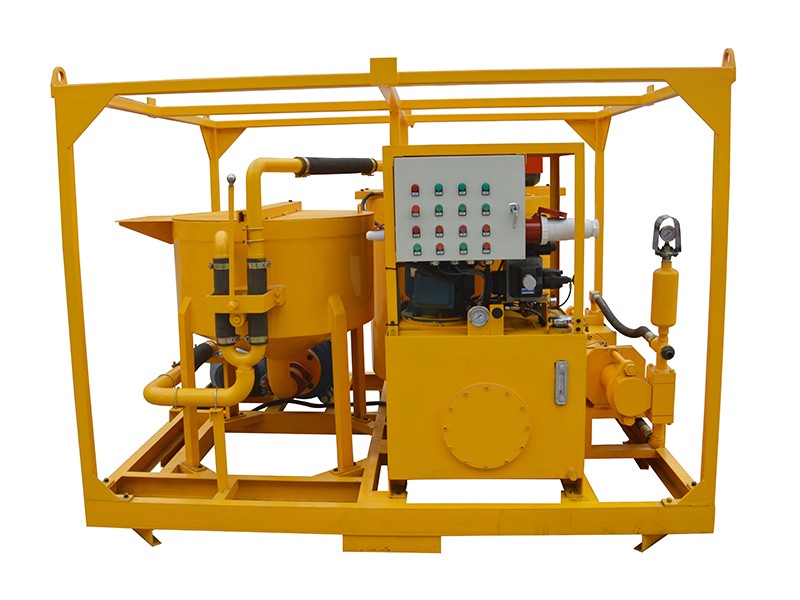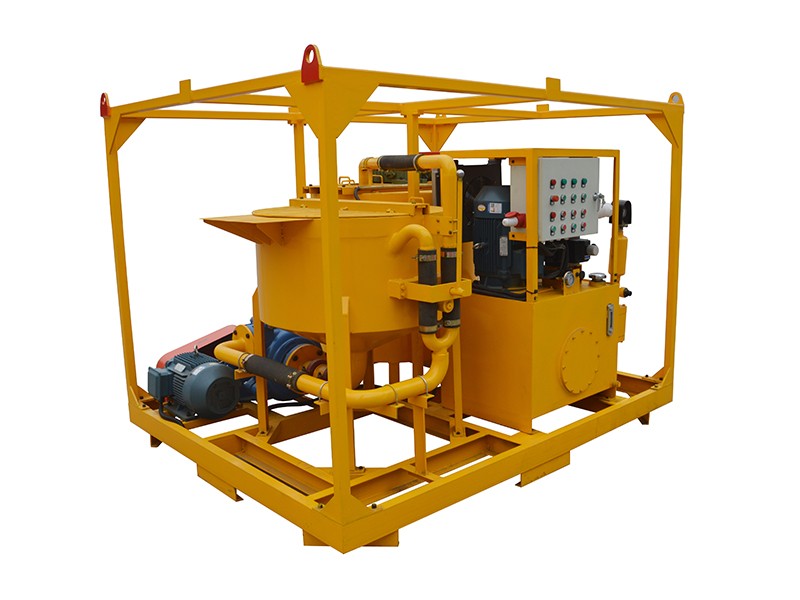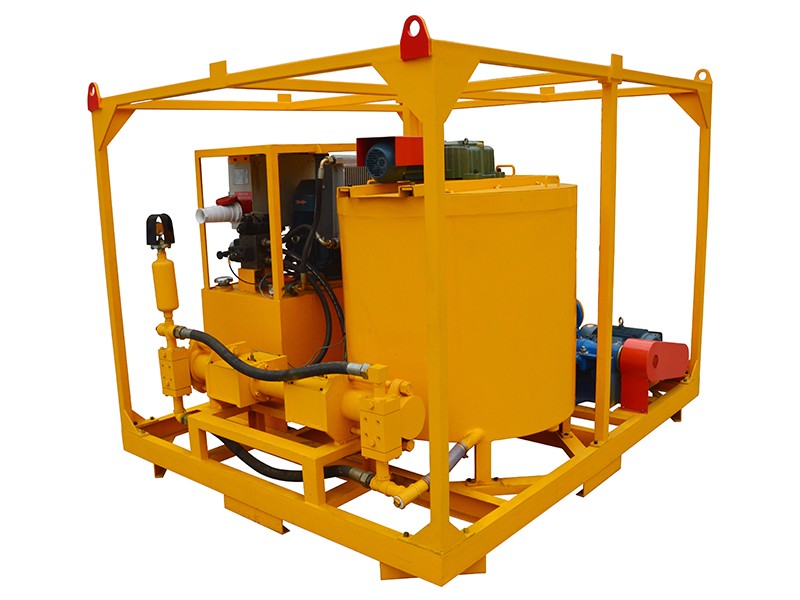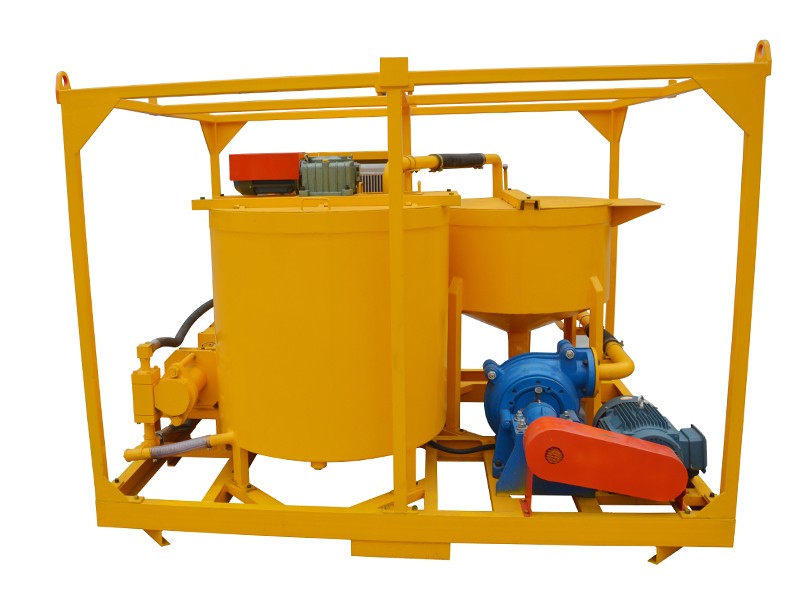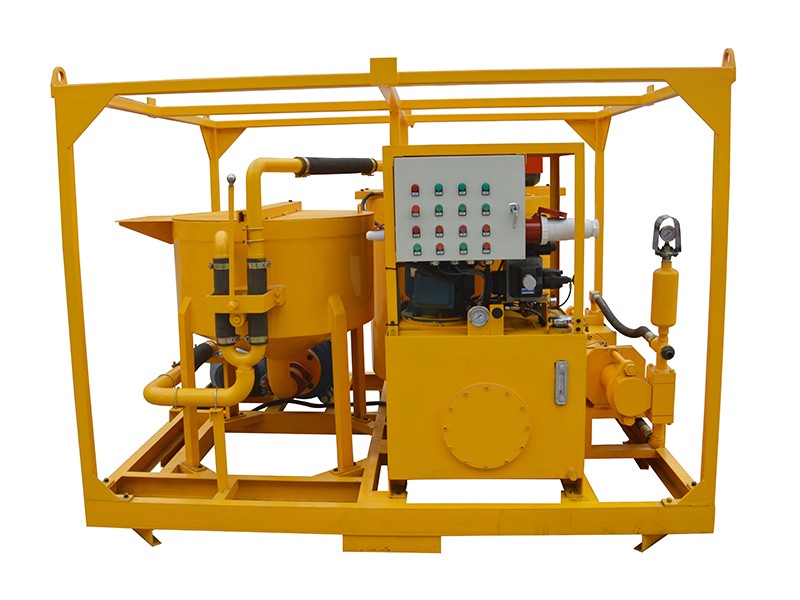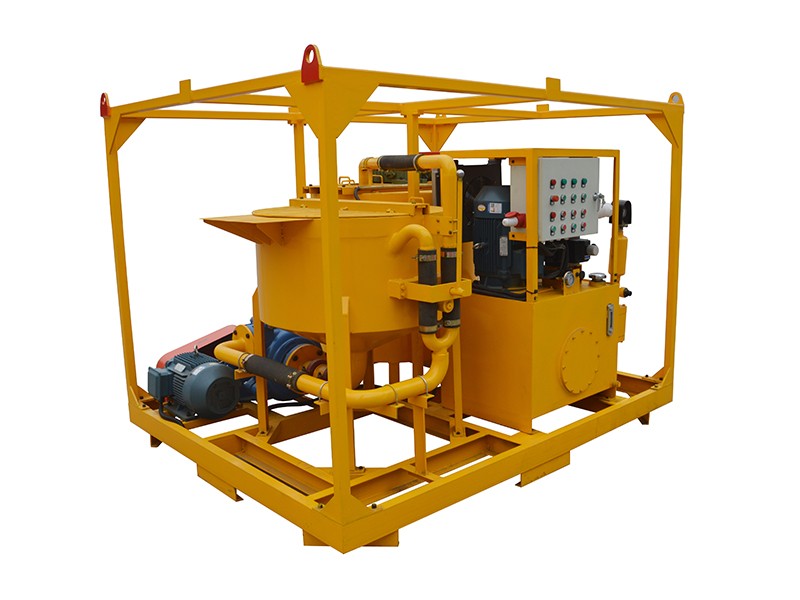 WGP350/800/70PI-E Grout Injection Equipment Manufacturer
Description:
WGP350/800/70PI-E grout injection equipment is a new and efficient grout injection equipment developed by Wodeec grouting equipment manufacturer after several years of painstaking efforts. It is a combination of mixer, agitator and grout pump in the base frame. It is mainly 2 to be made bentonite slurry, cement slurry, etc., in the application highway, railway, hydropower, Construction, mining and other ground and underground construction.
Grout injection equipment adopts high reliability electrical appliances, reliable circuit design, high safety, grouting pressure and displacement are adjustable. The compact size of Grout injection equipment makes it easy to operate, powerful, energy-saving and efficient.
Features
1. Grout injection equipment pump output is 0-70L/min. Pump pressure is 0-7Mpa. All step-less adjustable.
2. WGP350/800/70PI-E grout injection equipment is simple structure, light weight, easy maintenance.
3. Double-cylinder and single-acting grouting pump: grouting continuous and low pulse.
4. The latest improvement design of valve chamber: It is quickly convenient cleaning.
5. Grouting pump outlet is equipped with buffer. This can further reduce the grouting pressure fluctuations.
6. Delivery with special tools. This can ensure change the pistons rapidly, reduce the time of replacing.
7. Less spare parts ensure low maintenance costs.
8. High speed slurry pump vortex mixer ensures mix quickly and evenly.
9. Mixer and agitator of grout injection equipment  switch by using squeeze handle, it is safe, reliable and easy to operate.
Technical Paremeter
Description

 Data

  Model

WGP350/800/70PI-E

Dimensions

2590*2100*1980mm

Weight

1950kg

Mixer

Capacity

350L

Output

5m3/h

Suitable water/cement ratio

≥0.5:1

Motor Power

15KW

Rated Rev.

1450rpm

Agitator

Capacity

800L

Motor model

1.5KW

Rated Rev.

35rpm

Pump(hydraulic twin-cylinder)

Output

0-70L/min (70L/min, at 3Mpa)

Pressure

0-7MPa

Power

15KW
Application
1. Civil engineering- dam, tunnel, subway, mine, soil nailing wall, curtain, anchor, cable trench and anchor grouting;
2. Building structure- building and bridge repair, foundation reinforcement, slope support, soil compaction, rock grouting;
3. Engineering – underwater foundation, offshore platform, coast foundation grouting reinforcement;
4. Mine application – roadway reinforcement, backfill, waterproof grouting;
WGP350/800/70PI-E grout injection equipment is acted as a grouting plant in the Pipe Jacking Machine.
INQUIRY
Zhengzhou Wode Heavy Industry Co., Ltd.
INQUIRY
If you have any questions, feedback or comments, please fill out the form below and we will reply you back as soon as possible.