Residential hydraulic hydroseeding grass machine for mine
2022-11-21 23:09:25
Residential hydraulic hydroseeding grass machine for mine are transported in truck or trailer mounted tanks and spray the prepared ground. Residential hydraulic hydroseeding grass machine for mine can cover larger areas and can also be used in wilderness areas. Hydroseeding is the process of mixing seeds, mulch, and water and blowing them out of a machine called a hydroseeder. It is used for large areas as well as residential lawns. You can see evidence of hydroseeding everywhere—from a new green hill next to a highway to a neighbor's flower-filled backyard. It is also heavily used in important environmental projects to prevent soil erosion and to reclaim open pit mines. Barren land can be carefully cultivated for productive use. The once inhospitable area was transformed into gently rolling grass, trees and shrubs.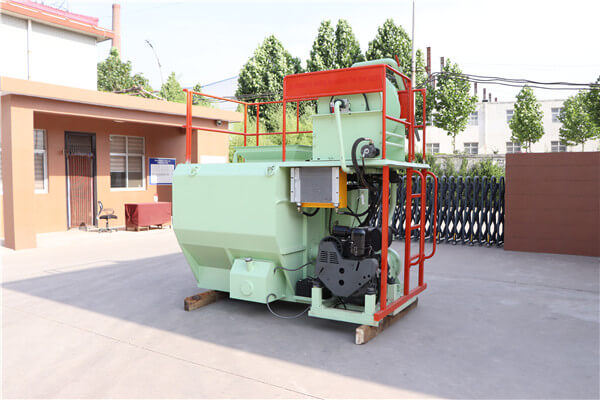 Why is hydroseeding necessary? Residential hydraulic hydroseeding grass machine for mine are used when other seeding methods are not possible or very difficult. It can effectively cover large and hard-to-reach land tracks. Hydroseeding is also a cost-effective method of residential and commercial landscaping. Maintenance costs for hydro-seeding wildflower areas can be greatly reduced.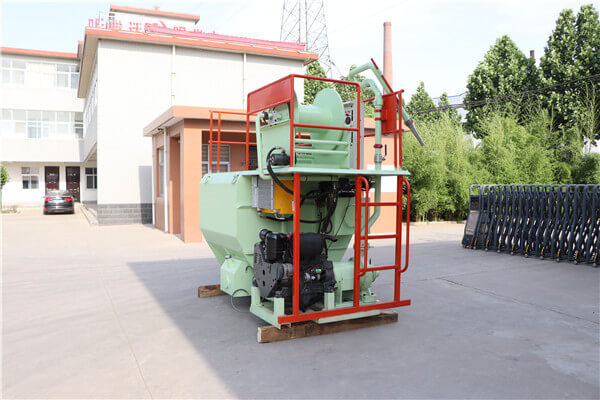 Residential hydraulic hydroseeding grass machine for mine is suitable for landscaping and spraying where it is difficult for plants to grow, such as rocks, hard soil, sandy soil, barren land, acidic soil, dry areas, coastal dikes, etc. Today, spreaders are widely used in highway slope greening, high-speed rail slope greening, mine greening, ecological restoration, desert control, and other projects.
Residential hydraulic hydroseeding grass machine for mine is driven by single diesel and electronically controlled for easy operation. Here's a better way to install residential and commercial lawns — hydroseeder. Especially suitable for outdoor conditions, suitable for all kinds of rocky slopes, hard soils, poor soils, acidic soils, dry areas, clay and coastal embankments, etc.
When used to grow grass on steep slopes, it can help prevent soil erosion. Simply mix together fiber mulch, fertilizer, water, seeds, and more, then spray directly onto steep slopes with a spray hose. When the area is properly sprayed, the moist, fibrous mulch will bind to the soil and provide a water retention layer for the seeds, protecting them from the sun, erosion and wind. As the seeds begin to germinate, the fibrous mulch gradually breaks down, providing nutrients to the soil.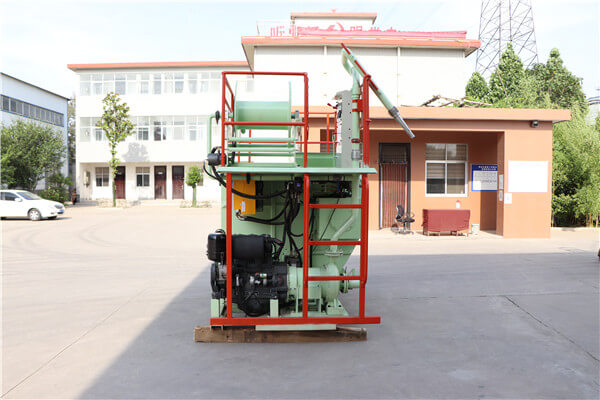 Advantages of hydraulic hydroseeding grass machine for mine: If the planting area is large, hydraulic seeding can be completed in a short time. It is very effective on hillsides and sloping lawns, helping with erosion control and quick planting. In general, hydroseeding costs less than lawn seeding. The germination rate is high, the grass can grow in about 1 week, and the grass can be mowed in about 3-4 weeks from the date of application. The fibrous mulch speeds up the germination process by keeping moisture around the seeds, resulting in higher germination rates.
The spraying mix consists of grass seeds, grass fibers, peat, water retaining agent, binder, fertilizer, local soil and water. Grass seeds are selected according to local climate conditions, grass fibers contain rice straw and platycodon grandiflorum after crushing, and water retaining agents generally contain synthetic polymers (acrylic acid/acrylacrylamide polymers). Adhesives usually contain cellulose or glue, and fertilizers generally use nitrogen, phosphorus and potassium. The mix ratio should be determined with reference to design specifications or through field tests.
Residential hydraulic hydroseeding grass machine for mine can spray soil ordinary clay, organic nutrient soil, oil improvement materials, multi-content fertilizers, water-retaining agents.
As for the hydraulic hydroseeding grass machine, we have a variety of standard sizes for you to choose from, and we can also customize according to your drawings. If you are interested in hydraulic hydroseeding grass machine, welcome to send us an inquiry.