Hot-sale hydromulch machine for Highway greening
2022-07-28 18:21:37
Hot-sale hydro mulch machine for Highway greening is also known as liquid turf, grass spray, lawn spray, or turf spray. Hydroseed mixes water and fertilizer in a hydromulch machine and uses a custom-made high-quality seed mix, 100% wood fiber mulch, and a tackifier (if needed) to create the perfect slurry—consists of. Apply grout evenly to the prepared soil and, if weather permits, begin cutting beautiful lawns within 21 days. This mud is a high-quality, custom-blended, drought-resistant bluegrass.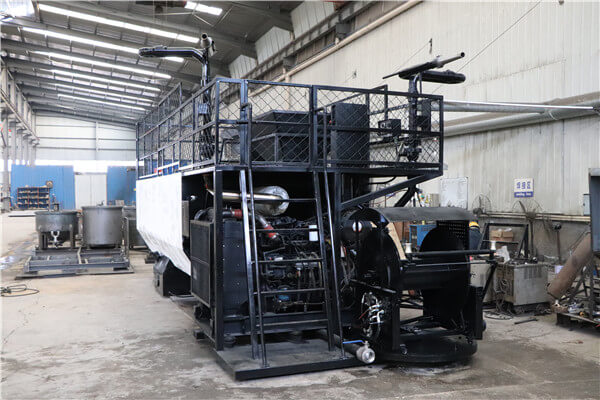 Compared to traditional sowing,  hydro mulch machine for Highway greening provides better results at a lower cost. It is usually one-third to one-half the price of turf. Water sowing and liquid soil are better and more affordable alternatives to turf.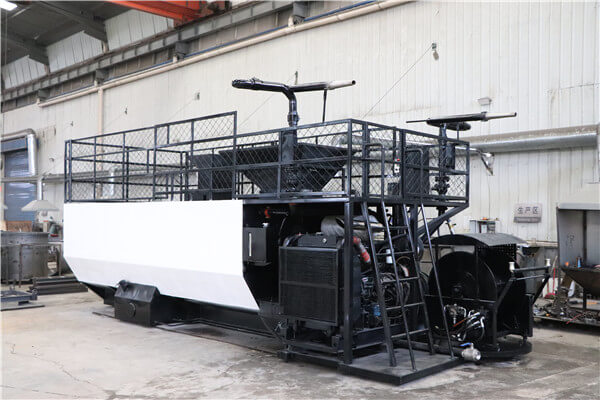 Hot-sale hydro mulch machine for Highway greening is the  main services of a greening project. This will enable soil stabilization, site restoration, habitat enhancement, fire restoration, landscaping, and site reclamation.
The landfill is done by filling the area with a large amount of rock or cement, layering clay and soil until the required level is reached, then watering and hydromulching to complete the vegetation restoration project.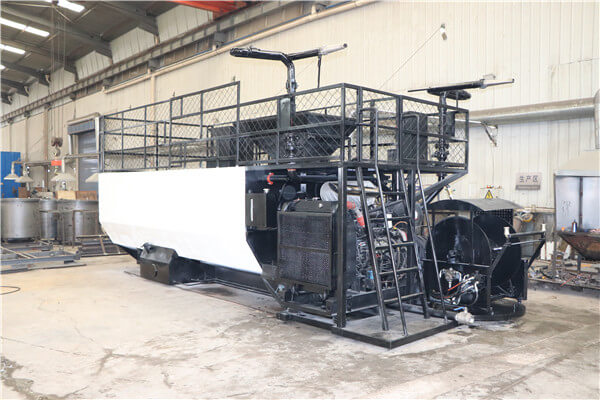 We are a professional hydro-mulch machine manufacturer and have a great deal of project experience. Our hydro-mulch machine is powered by a diesel engine, is electronically controlled, and is easy to operate. Especially suitable for outdoor conditions, such as various bedrock slopes, hard soils, barren soils, acidic soils, dry areas, clay, and coastal dams.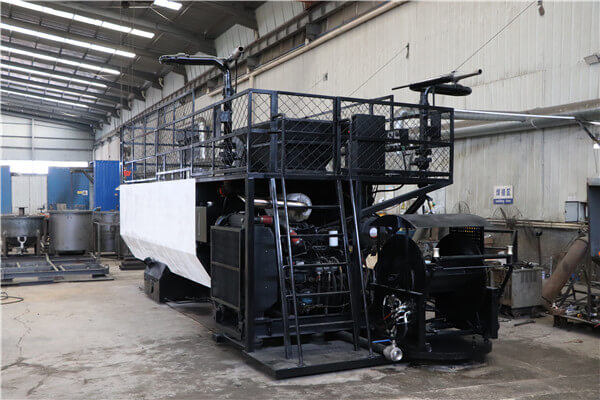 Hot-sale hydromulch machine for Highway greening characteristic:
1.The main structural material is made of high-quality structural steel. No matter how harsh the conditions, the planter is durable and durable. It has a rational and generous look. Imported paint, 3-year warranty without fading.
2.Advanced technology, low fluidity, no clogging, no shutdown, adaptable to various materials, effective for mud slurry with high output pressure.
3.Two agitation modes, blade agitation, and circulation spray ensure that the spray mixture of the planting process is completely suspended and fully mixed. The raw material mixture is uniformly discharged at one time. It has mighty power.
4.Powerful power, the maximum lift can reach over 80m, equipped with various spray guns, the maximum operating range is expanded to 300m. Fan-shaped nozzles or mist sprays are suitable for planting focal lengths that meet a variety of requirements.
5.Hot-sale hydromulch machine for Highway greening has a wide range of uses not only for spraying rice, grass, trees, flowers, seeds, and other crops but also for daily maintenance and soil improvement work such as irrigation, fertilization, and pesticide spraying. We also mix various materials such as seeds, fertilizers, soil conditioners, seed binders, moisturizers, straws, fiber coating materials, ocher, laterite, sand, clay, etc., and make them mostly uniform in high concentration. It can be discharged. And high concentration.
Upon confirmation, we will provide the right type and best price.If you are interested in our hydromulch machine for Highway greening, please feel free to contact us at: sales@wodetec.com