Grouting injection pump equipment for sale philippines
2022-06-13 17:42:03
Wodetc has been manufacturing grouting injection equipment for sale for many years, mainly manufacturing grout pumps, grout stations, grout mixers and other grout equipment. The cement grout pumps sold are exported to Thailand, United Arab Emirates, Singapore and other countries. We also offer customized services!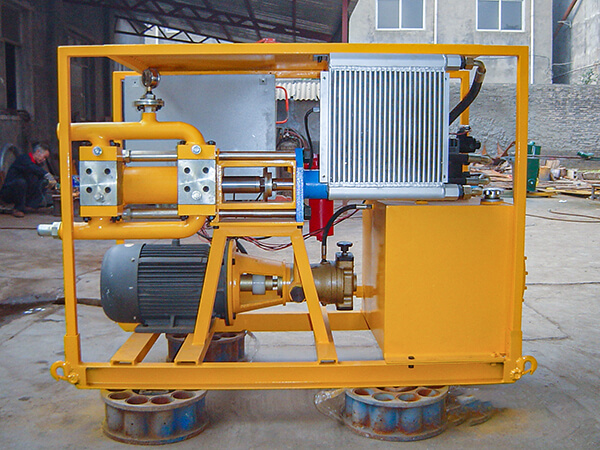 Grouting injection pump equipment for sale Philippines  is a highly reliable grout mortar pump in Japan and is widely used in fields such as roads, railways and bridges. Pressure injection, mortar transportation and spraying operations in municipalities, construction, tunnels, ports, irrigation, mining and other projects are characterized by high working pressure, strong carrying capacity, high injection efficiency, stable spraying and reliable use. I have.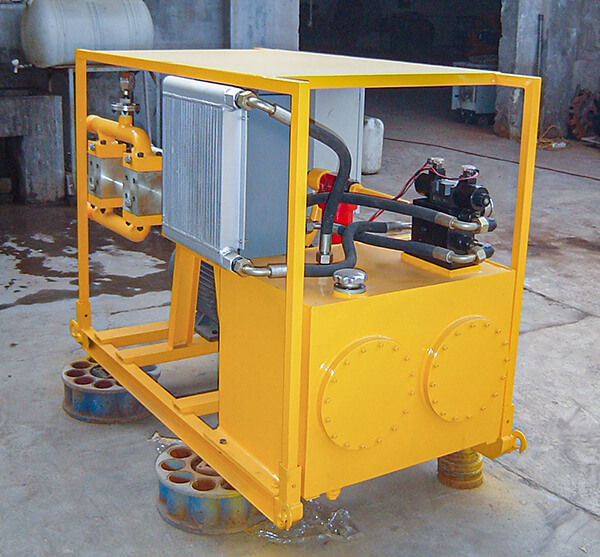 Grouting injection pump equipment for sale have the advantages of low energy consumption, low vibration, low noise, small capacity, high efficiency, stable and reliable performance, convenient pressure and flow rate adjustment, and long service life. The maximum pressure of the cement grout pump can be set to avoid unnecessary losses during the grout injection process.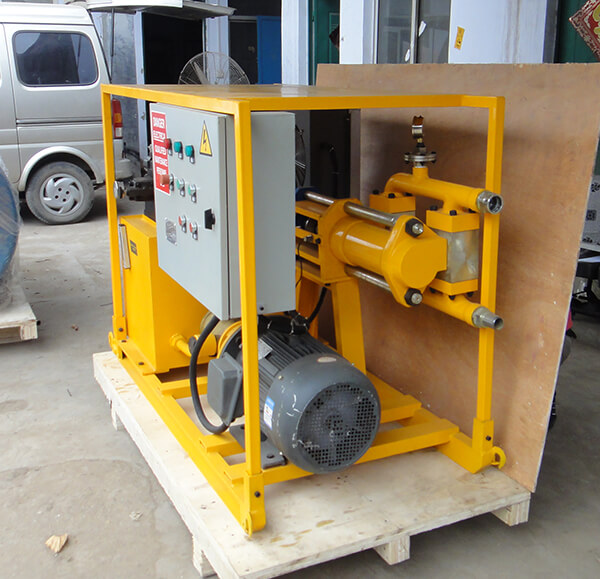 At the same time, maintenance of the cement injection pump is possible and operation is convenient. This grouting injection pump equipment for sale is mainly used for grouting of floating water in tunnels, mine, rock tunnels and concrete shaft walls, and plays a role in preventing water leakage, strengthening tunnel joints, destroying rock mass, protecting rocks, fixing grout, etc. It is also used to prevent and reduce land subsidence, prevent landslides, correct refraction in buildings, grout after bathing in high pressure oil pumps and grout underground fire extinguishing agents.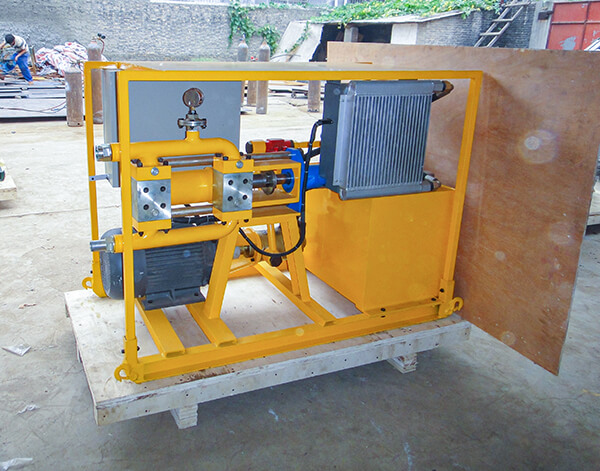 Grout is a method that primarily pushes cement grout into cracks in rocks and soil to fill its elasticity. During the grout injection process, new cracks can occur, the grout injection pressure changes frequently, and the grout injection pressure changes rapidly. The nature of these conditions changes to determine the unique structural characteristics of the grout pump.
The grouting injection pump equipment for sale  has the following features:
1.The  grouting injection pump equipment  is equipped with advanced structure, high rated output pressure, large displacement, high efficiency, mobility, use and maintenance.
2.Fully functional, one slurry or two slurries can be injected. You can inject slurries such as chemical slurries and cement. All cylinders operate synchronously, the mixing ratio is adjustable and the mixing is uniform. In other cases, it can be used as an emulsion pump, hydraulic pump, etc.
3.The grout pump can be safely used in flammable, explosive, temperature and humidity changing places.
4.The parameters can be adjusted according to the different needs of the customer. Meet the special requirements of different pressures, flow rates and different transport media.
5.Grouting injection pump equipment for sale can meet the requirements of 4: 1 or 1: 1 slurry mixing ratio. The pump has high pressure and high power flow, so the grout pump can be used for high strength grout applications.
If you are interested in grouting injection pump equipment for sale, please contact us!Email:sales@wodetec.com