Good quality cement grout mixer with pump
2022-07-25 18:22:12
Wodetec has long been involved in the research and development and manufacture of grout appliances, including grout pumps, grout machines, grout mixers, mixers, and more. We have a dedicated R & D team that can provide technical guidance and excellent after-sales service. We are a professional manufacturer of high-pressure grout equipment in China, and its products are exported to Malaysia, Singapore, United Arab Emirates, and so on.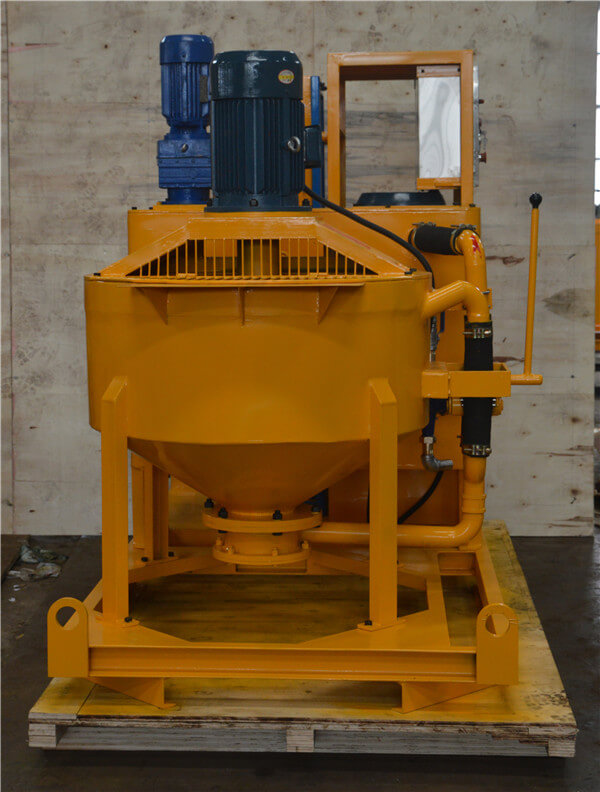 The good quality cement grout mixer with pump consists of a high-shear mixer, a stirrer, and a double-acting grout pump. The good quality cement grout mixer with pump features an independent, cost-effective system, flexible configuration, and low wear during use, effectively saving costs.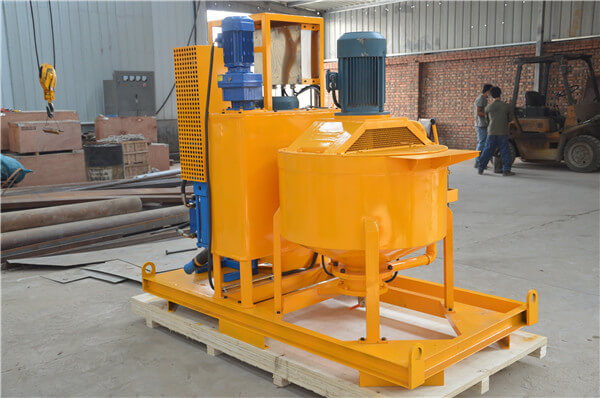 Features of good quality cement grout mixer with pump:
1. High pressure ensures rapid grout injection through the pipe.
2. Electric start, no fuel consumption.
3.Double piston pump and Honda can provide maximum working pressure of 10Mpa.
4.Adjustable pressure and output
5.Speed ​​adjustment of engine grout machine The grout pump can be circulated manually or automatically.
6.300L capacity for easy material storage
7.High pressure allows the stroke to be carried out at high speed to prevent clogging of the pipeline
The operating principle of the good quality cement grout mixer with pump is as follows. High-pressure grout pumps pour a specific percentage of cement slurry into cement slurry through grout pipes. Cement slurry enters the cracks of concrete under pressure and fills the concrete. To prevent water erosion. Grout increases the strength of concrete, is convenient, and quick, has an apparent construction effect, and is economical and reliable. For example, when pouring a prestressed pipe, water may enter the pipe core, causing grout to fail or not reach preset strengths. This grout device can solve this problem very well.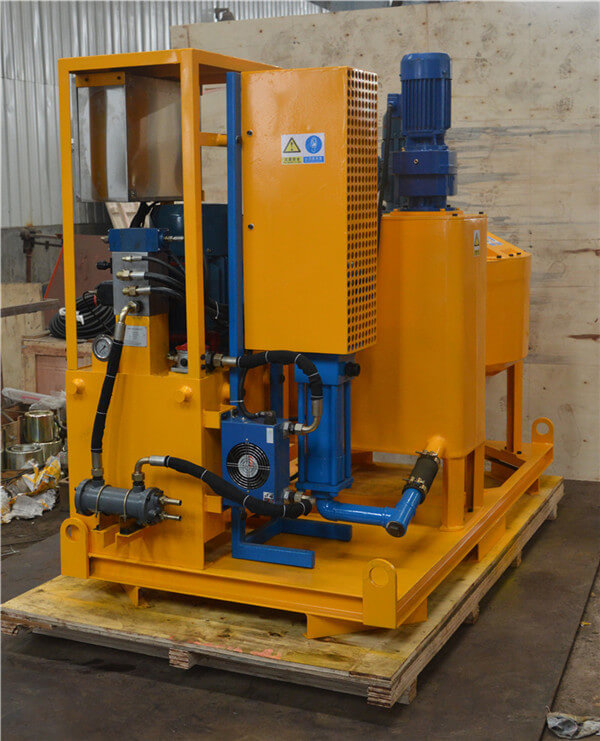 Good quality cement grout mixer with pump provide solutions to the following problems:
1.Ground improvement: pipeline injection, soil mixing procedure, injection filter
2.Tunnel construction: foundation reinforcement, ceiling grout, pipe network grout, mortar backfill grout, cement grout
3.No trench structure: pipe jack, micro tunnel, directional excavation
4. Prestressed concrete: cable trough grout
We use professional technology and good quality cement grout mixer with pumps to make you believe that we are a professional high-pressure grout equipment manufacturer. Please send us your answer and request. We give you a satisfying answer.Email:sales@wodetec.com