Concrete drill jet grout mixer pump machine
2023-02-28 17:55:29
Concrete drill jet grout mixer pump machines are combined to achieve efficient and low-consumption work, effectively reducing complicated procedures and long-distance operations. The concrete drill jet grout mixer pump machine performs high-speed slurry production and storage of cement slurry and other similar materials, then pumps the slurry directly to the construction connection point to complete uninterrupted grouting. The drill jet grout mixer pump machine is mainly used in the construction of aboveground and underground projects such as roads, railways, hydropower, buildings, and mines. Quickly mix media such as water, cement, sand, bentonite, fillers, clays, and silicates. After that, injection and grouting are performed using injection mixing pumps, and functions such as stopcocks, tunnel lining, foundation/ground reinforcement, and caulking are realized. The continuous mixing pump system has the advantages of a compact structure, high grouting pressure, and a wide application range.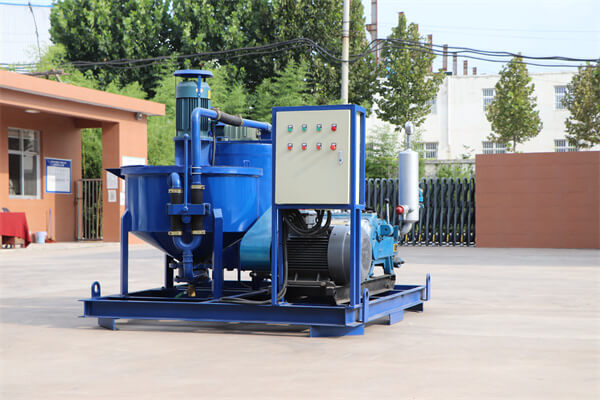 The performance and quality of the drill jet grout mixer pump machine play a critical role in the safety, quality, and efficiency of your grouting project. Blindly choosing a grout mixer pump machine at random can cost you a lot of money, not have the desired effect, and even cause an engineering mishap. This should be taken as a warning and improved scientifically.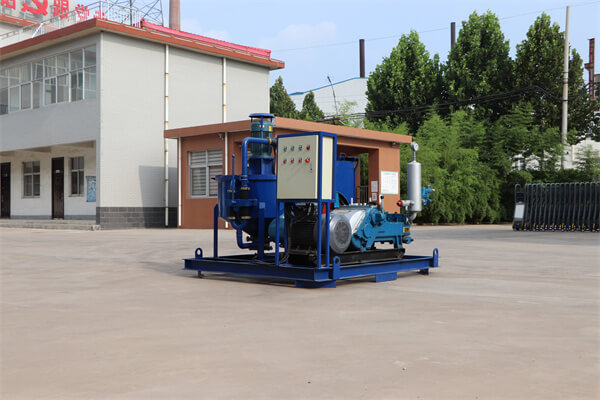 The drill jet grout mixer pump machine produced by our company has the advantages of low energy consumption, low vibration, low noise, small volume, high efficiency, stable and reliable performance, convenient pressure and flow adjustment, and long service life. The maximum pressure of the drill jet grout mixer pump machine can be set, which can avoid unnecessary loss during the grouting process, and the grouting method uses hydraulic pressure to push the grout into the gaps of the rock or soil layer to fill and compact. In the grouting process, new products pop out, the grouting pressure changes frequently, and the grouting pressure can change violently.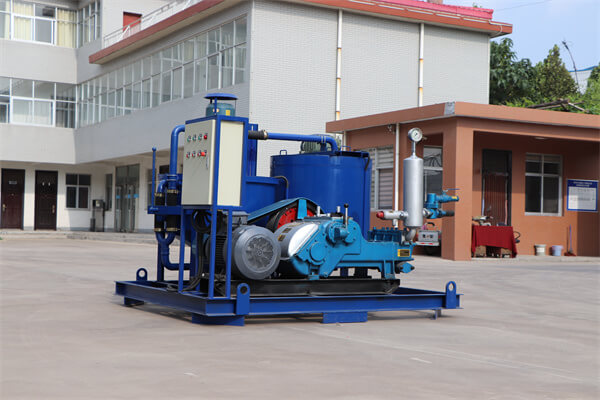 The characteristics of this operating condition determine the expected performance of the drill jet grout mixer pump machine:
With low-pressure and high-pressure step-less speed control system
The hydraulic system of the grout pump is composed of Yuken hydraulic components.
Use an extrusion valve to realize the function of switching between the mixer and pulper
The oil temperature gauge can automatically control the cooling fan to work within the normal temperature range. If the temperature is too high, the machine will automatically stop working
Full hydraulic drive, electric motor, or diesel engine as a power source
Easy operation and maintenance.
If you are interested in drill jet grout mixer pump machine, please contact us!Email:sales@wodetec.com