Cement grout pump machine foundation grouting
2023-02-13 18:17:43
Cement grout pump machine foundation grouting is a complete set of equipment that integrates a pulping machine and a grout pump, which has high efficiency, low consumption, and can effectively reduce cumbersome procedures and long-distance work. The beater performs high-speed beating production and storage of cement slurries and other similar materials, then pumps the slurry directly to the construction junction to complete beating and grouting without interruption.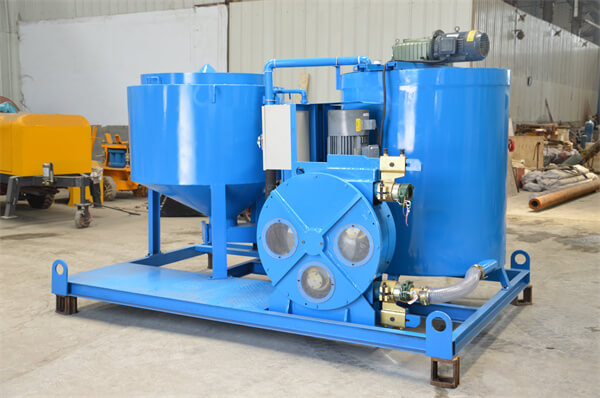 Cement grout pump machine foundation grouting is mainly used in the construction of roads, railways, hydropower, buildings, mines, and other above-ground and underground projects to mix water, cement, sand, bentonite, filler, and clay. Mixes quickly. , silicates, and other media. After that, grouting is performed with a plunger grout pump, and water stopcocks, tunnel lining, ground reinforcement, ground reinforcement, caulking, etc. are performed. This series grout pump has the advantages of a compact structure, high grout pressure, and a wide application range.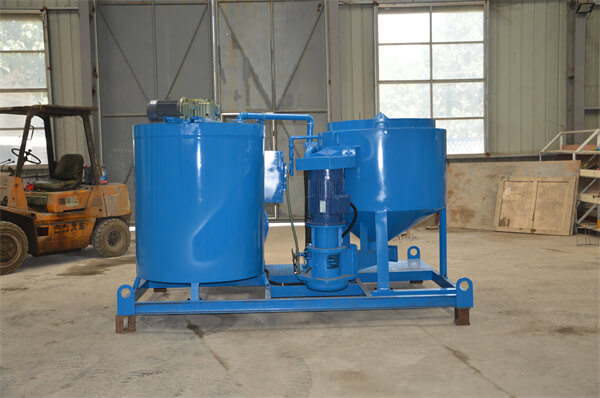 Cement grout pump machine foundation grouting is designed for quality, productivity, and ease of operation. Our company has an ISO certificate and SGS report. All bentonite clays at the Bored Pile Mill are inspected and tested to the highest level of quality.  Cement grout pump machine foundation grouting also differs in tank size, pump capacity and pressure, and mechanical power.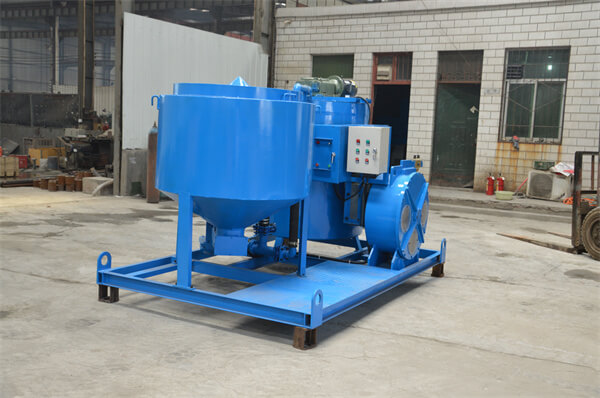 Features of Cement grout pump machine foundation grouting:
Compact structure with integrated beater, mixer, and injection pump
With low-pressure and high-pressure step-less speed control system
The hydraulic system of the grout pump consists of hydraulic components.
Use extrusion valve to realize function switching between mixer and pulper
The oil temperature gauge can automatically control the cooling fan to work within the normal temperature range. If the temperature is too high, the machine will automatically stop working.
Fully hydraulic drive with electric motor or diesel engine as a power source
Operation and maintenance are relatively simple
Wodetec has many years of experience in manufacturing and marketing bentonite mixing plants and specific customer application requirements for grout. Capacity and power can be customized according to your project. We have been selling bentonite mixing plants for boring piles for many years and we have technicians who have been working in the grouting field for over 20 years. Ergonomic space-saving central lifting position. We build the perfect machine for your business. Grout mixers and agitators, grout pumps, and grout stations. Motor power: electric motor, diesel engine, and air motor are optional. Mixing and pumping technology includes all products for preparing/mixing solids and liquids, especially in the area of special basic engineering. In addition to mixing, this technology also includes the delivery of mixed products (pumping, storage, injection). Whatever you do, the right equipment is essential to completing your project on time and meeting the quality standards your clients expect. Let us help you find the best product for your industry.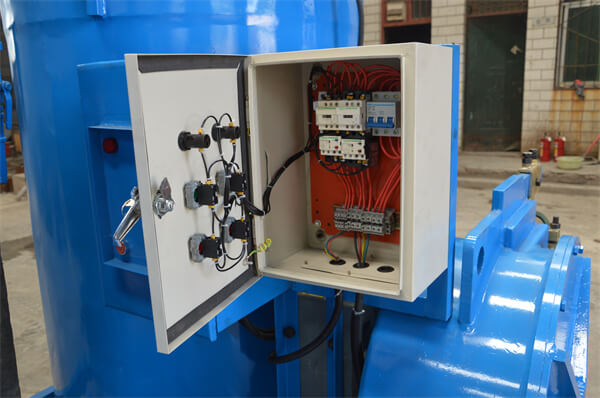 To inquire about or order the cement grout pump machine foundation grouting directly from our factory, please email us at sales@woetec.com.