500kg concrete refractory mixer castable pan machine
2022-12-23 17:48:13
500kg concrete refractory mixer castable pan machine has much better features than a common concrete mixer, mixing speed and uniformity are very high. Internal lining board installed to prevent abrasion of the mixed material of the drum, the replaceable high wear-resistant liner can still be used, low maintenance cost and long service life. Kneading, electricity, and water are mixed into an organic whole, and a small automatic kneading refractory cement is thoroughly implemented with a perlite machine. The bag breaker device is an optional part. The feeding height is comfortable and operator friendly. The compact structure and simple design make it easy to clean, and the inside is easy to clean with a high-pressure water washer, making it easy and convenient to move. 3 water supply lines supply water from different directions to ensure that the material and water are evenly mixed. The mixing refractory cement and perlite machine is equipped with a safety cover on top.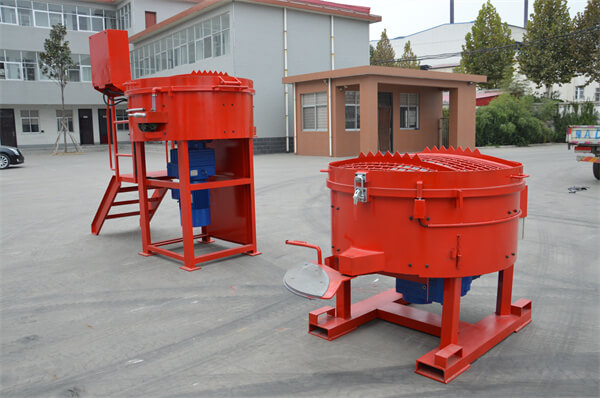 Wodetec as a concrete refractory mixer castable pan machine manufacturer in China can provide customers with mixers of various mixing capacities. 500kg concrete refractory mixer castable pan machine is very suitable for mixing castable refractory materials in steel mills and usually mixing refractory machine work together with a wet refractory spray machine.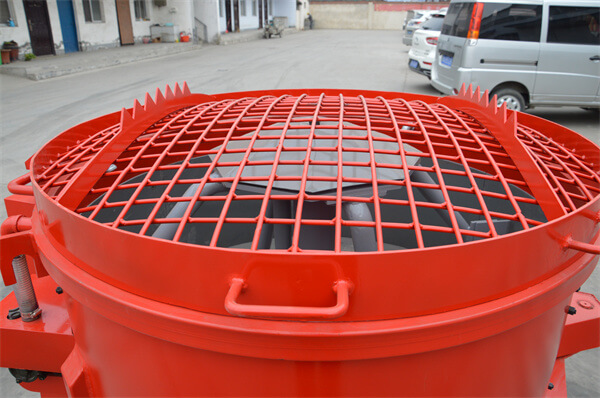 Among them, the kneading of 500kg concrete refractory mixer castable pan machine is very applied to on-site construction, castable, and kneading of refractory materials. In particular, the WRM800, which mixes refractory cement with a perlite machine, is equipped with a ladder, workbench, and high-pressure water washing device during mixing. Refractory cement using a perlite machine. On the other hand, the mixing capacity of a concrete refractory mixer castable pan machine could be up to 500kg/batch, considering that it would require a motor with more power to protect the electric motor in case of overload. , adding a soft start device trip device to the pan mixer. Check our product website for more detailed project information.
Overseas, we have exported concrete refractory mixer castable pan machine to many countries and received better feedback from customers such as Qatar, Mexico, United Arab Emirates, and Egypt. In China, Pan He sells his mixers to famous steel factories such as Baogang. , angan, ginger, etc.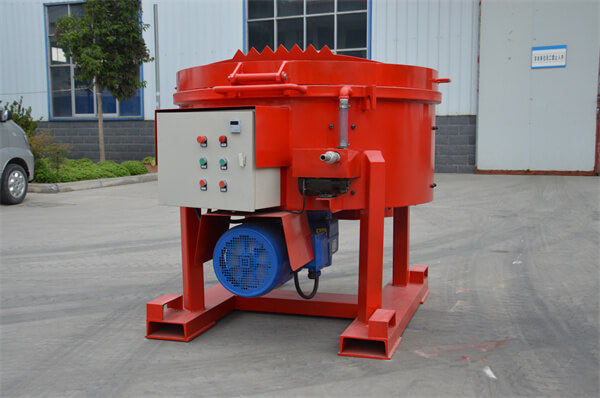 Precautions concrete refractory mixer castable pan machine:
1. Before installing the host, carefully check whether the mixed refractory machine has been damaged during transportation.
2. Before testing the mixing refractories machine, please check whether the reducer is filled with lubricating oil and whether there is any foreign matter in the mixing barrel that will affect the rotation of the mixing shovel.
3. Start the mixer and check if the mixer rotates properly. If a problem is found, stop the main engine and turn off the power.
4. Start the refractory mixer. Add the material to be mixed into the mixing drum after the main engine is running normally. Under the stirring of the mixing shovel, the material rotates up and down and left and right. Add an appropriate amount of water at the same time. One mixing cycle is completed when you spit it out.
5. Regularly inspect and repair the main engine and add lubricating oil to extend the service life of the main engine.
More details about the concrete refractory mixer castable pan machine, please contact us! Email:sales@wodetec.com